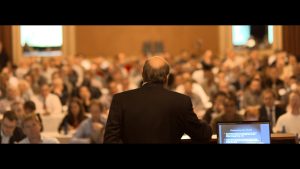 You Are Invited to Attend the World's Premier Economic Gathering
This may be the last opportunity to attend our World Economic Conference as an in-person attendee. Expect nothing less than the most valuable economic conference experience. Your investment in attending the 2023 World Economic Conference will yield returns for years to come.
Attending in person is an unparalleled experience. Be prepared to exceed your own expectations. This year's conference promises to be an unforgettable start to a lifelong journey of knowledge and connections. Seating is limited as this will be a more intimate gathering. There is a reason our valued clients continue to return each year. In their own words:
The World's Premier Economic Gathering (Orlando 2021)
"This is the only place for information on how the economy works across the world. I will always attend these conferences. I wish I knew about them sooner."
Don't miss your chance to be part of the world's premier economic gathering. Join us to gain knowledge that transcends borders and boundaries.
More Than Just a Conference (Orlando 2022)
"Relationships built have become nearly as good as the conference itself. I also feel the conference has allowed a more personal, almost visual, understanding of how everything is all connected. It's more than just an academic understanding."
At our conference, you'll not only expand your knowledge but also build lasting relationships. Connect with professionals who share your passion for understanding the world economy and its intricacies.
A Continuous Learning Journey (Orlando 2022)
"Every year I go, I get more out of it, thank you!"
The 2023 World Economic Conference is designed to offer new insights and experiences every year, ensuring that your journey of learning and growth never stops.
Mark your calendar for the 2023 World Economic Conference in Orlando, Florida, on November 17, 18, and 19. Join us to unlock the future of global economics and embark on a journey of knowledge, connection, and transformation. Your professional success is just a conference away.