Blog/East Asia
Posted Feb 7, 2022 by Martin Armstrong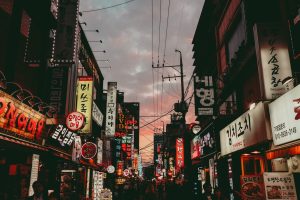 Inflation is soaring worldwide. South Korea experienced a near 10-year high in inflation this January after prices spiked 3.6% YoY. This is the tenth consecutive month that South Korea's inflation ran above the central bank's 2% target. Core inflation spiked 2.6% from the same time period last year as costs for goods and services rose.
Fresh food prices spiked 6% YoY, while agricultural and fisheries noted a 6.3% gain. Rising fuel and automotive prices produced a 7.2% YoY rise in transportation costs. Gas prices alone have risen by 13% in the last year, with diesel seeing a 16% increase.
The Bank of Korea (BOK) noted during its January meeting that it was concerned about rising prices and raised rates by 0.25 points to 1.25% to match pre-pandemic levels. Asia's fourth-largest economy had bounced back from this pandemic after experiencing the fastest economic growth on record last year when GDP expanded 4%. The BOK believes the economy will grow by 3% in 2022, and the markets are anticipating additional rate hikes throughout the year. However, BOK Governor Lee's term ends in March, which coincides with the nation's presidential election, leading to increased uncertainty.