Blog/Australia & Oceania
Posted Aug 25, 2017 by Martin Armstrong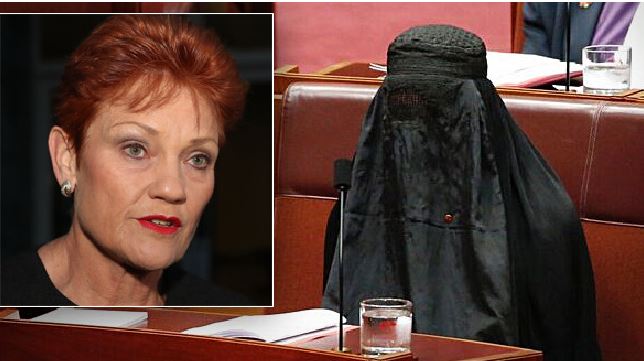 Australian Senator Pauline Hanson entered the Senate in a burqa. While others immediately condemn her for anti-Muslim stunts, what about women's rights? Did that die with the Sixties? Hanson has said that "these people" who wear burqas "should go to a country that suits their needs." Should the West change its culture to accommodate those who marry off 12 year old-girls? Where is the line? If discrimination is bad, then we should have no rules and let everyone do as they please, walk naked down the street or have sex on the public beach when crowded. Drive drunk while their at it.
I have lived in Japan as well as London. In both cases I enjoyed the culture there even though they were starkly different. That was the nice thing about living there. You do not migrate to take your culture to a place and then demand everyone adapt to you. That is just not how things work. Not even all Muslims agree with this dress code. The majority of Muslim women do not wear burqas. They wear nothing or just a scarf to cover their hair. Those who  wear burqas disagree with everything in Western culture and they should remain in a country they believe in. if you disagree with the culture in San Francisco, move to New York. Just because you may find  gays offensive does not give you the right to change the culture in San Francisco – you move! That's life.
Where is the line drawn?