Blog/Australia & Oceania
Posted Jan 19, 2023 by Martin Armstrong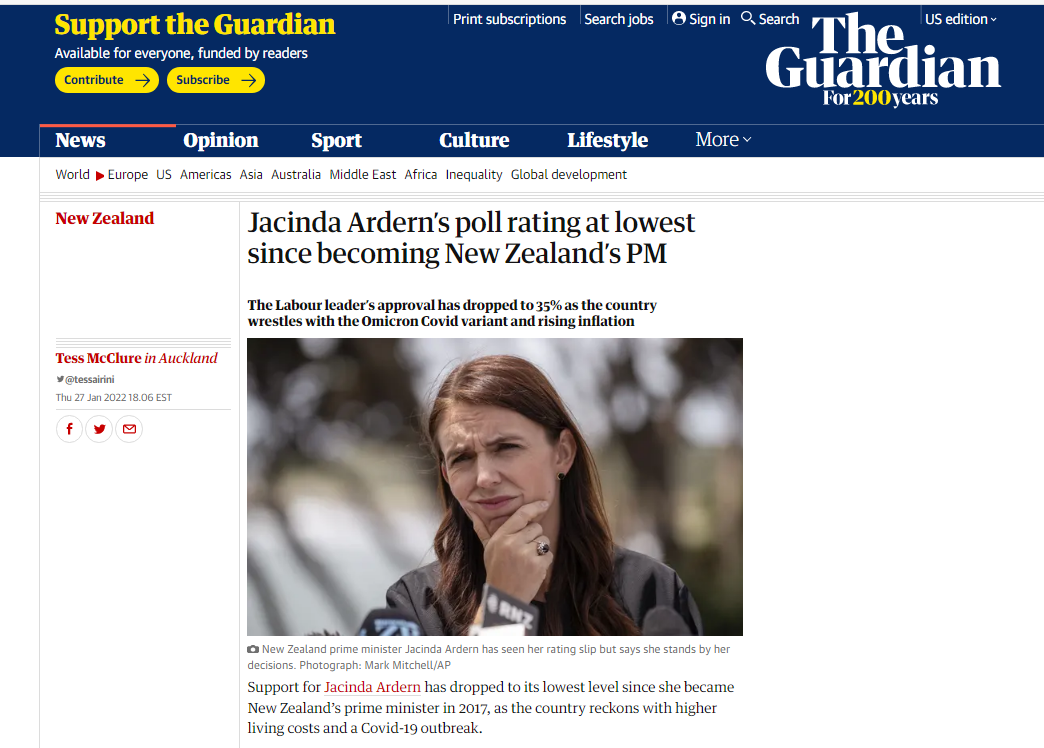 Last month, Jacinda Ardern confidently said bring it on. Schwab's prize student progressive was confident about reelection. Even last January's poll rating saw her drop to a new historic low of 35%. It appeared in December she was living in denial. But her polls were dragging down the party and there was no way she would win in an election. Her COVID-19 draconian politics most assumed were at the direction of Klaus Schwab who thought lockdowns were fantastic with this video, the population has a different perspective. Her sudden realization that being Schwab's prize student for a young leader was not a guarantee to stardom.
When we look at the computer timing arrays for the New Zealand dollar, we see January as the major target in 2023 followed by August. January was also a Directional Change. But look at the Weekly. Jacinda Ardern has announced she is resigning and stepping down as of February 7th. This was also a Directional Change for this very week. The weekly turning point is her last week. Notice there is a Panic Cycle the week of February 27th.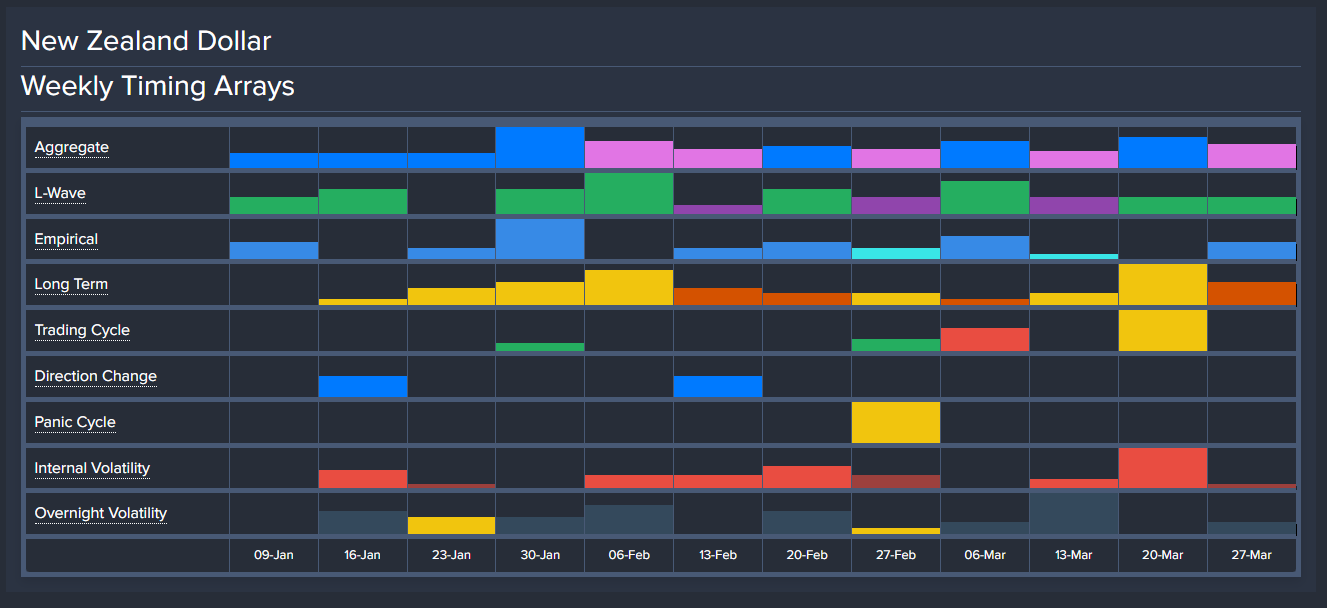 The interesting aspect when we turn to the Share Market, once again we see January as the major turning point for the year with a Directional Change. However, May is a Panic Cycle that aligns with what we see in Russia and Ukraine.  The West is pushing Russia into a corner. This is not some border skirmish, this is an attempt to actually invade Russia and destroy it once and for all. They say a third time is always a charm – Napoleon, Hitler, and now NATO. This makes for very interesting markets post-2024. Here May is showing up around the world.