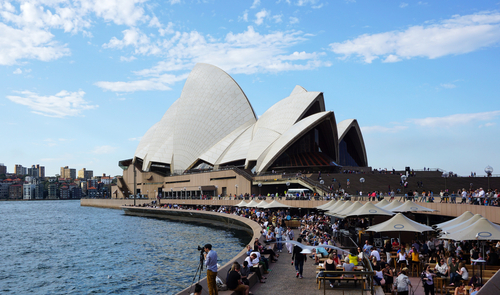 This weekend we had the elections in Australia. Of course, they were not on our list for the year of political hell. They sold off in the wake of Australia's weekend election and in parallel fashion with about 5bps of cheapening across the curve. The election vote count will continue on Monday with a few seats left undetermined. This rather dramatic Australian federal election has utterly failed to produce a clear winner, further showing the rising discontent with career politicians in general. This result will merely prolong political and economic instability as the clash continues between the left, who always want to raise taxes, and the right, who hope to grow out of the deficit. After all, Australian politics has been in this clash mode and chewed up four Prime Ministers in just the past three years.
Now the ratings agencies are threatening to review Australia's AAA rating because of political uncertainty, which seems to be a new criteria. But let's get real here. No nation is paying off debt. They all just add to the pile of debt year after year. So why would any government is considered AAA to begin with is a mystery.
Nonetheless, the exceptionally close vote leaves Prime Minister Malcolm Turnbull and his center-right Liberal Party-led coalition in a very tenuous position. He may actually need the support of independent and minor parties to reform government. So far it's a dead heat with 64 seats each for the Labor Party and the ruling coalition of the Liberal Party (39), Liberal National Party (16), and the National Party (9) with four fringe parties capturing one or two seats each.  This falls well short of the 76 seats needed to form a majority government. It is unlikely to see any real political directional change Down Under.
While Turnbull said on Sunday he remained "quietly confident" of returning his coalition to power for another three-year term, the fiscal problem remains that Australia simply followed the crown in 2008 and ran fiscal deficits for every year from 2008 onward. The Labor Party's solution is to raise taxes and wipe out small business, which would certainly throw the Australian economy into a serious decline. Nevertheless, Australia does remain among the least indebted of the relatively mature economies. They have suffered with the decline in commodities helped by the reduced demand for commodities from China, which has its own debt problems right now.