Blog/Cryptocurrency
Posted Jul 3, 2020 by Martin Armstrong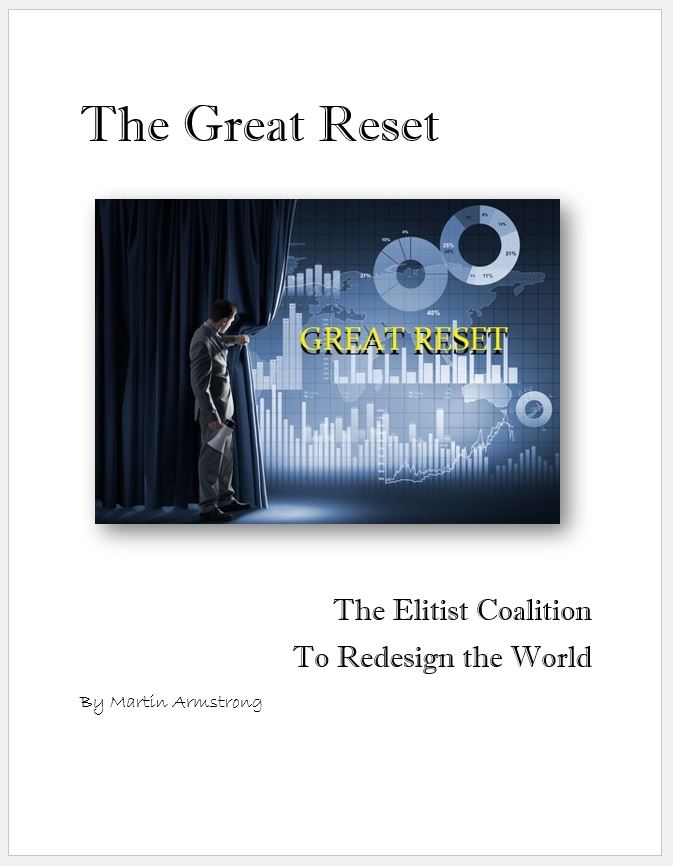 We just released this report which includes, as part of the Great Reset, the push to eliminate paper money to move toward a digital currency world where they can track everything we do and allow for drastic increases in taxation. They have been suddenly justifying this by claiming that viruses can live on surfaces. So after using money in coins or paper since 700 BC, we have suddenly determined that money is too dirty and we need only digital money to be safe in the future. Social distancing is being used as an excuse as to why they can no longer produce coins or paper money in the United States.
The Bank of Canada is the latest to move towards this Gates coalition to control the world population in every way possible. They state on their website:
The Bank of Canada is embarking on a program of major social significance to design a contingent system for a central bank digital currency (CBDC), which can be thought of as a banknote, but in digital form. This project will require us to break new ground. It will take into consideration a wide variety of factors, including policy considerations, diverse stakeholder needs, difficult technical challenges and the development of a technical architecture to realize a CBDC pilot system. 
The future will never be the same. We are staring in the face of a totally new fascist type of authoritarian state. Anyone who disagrees is immediately called a "conspiracy nut" or a "right-wing zealot" because they will never debate the issues — they simply prefer to attack the messenger.