Blog/Conspiracy
Posted Apr 9, 2020 by Martin Armstrong

Neil Ferguson of Imperial College in Britain is ground zero for this world lockdown. He even testified before the British Parliament and nobody really interrogated him. He projected that the death rates would be 20% of the population and then had to admit he made a mistake. While many have focused on the sex scandal between Oxford and Imperial, behind the curtain lurks Bill Gates. Yes, you have it. Even on the Gates Foundation site, they admit they provide funding to Imperial College.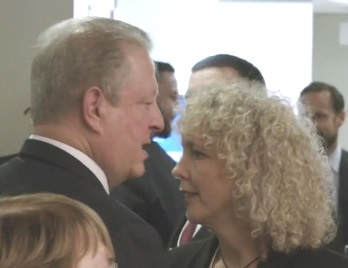 Generation Investment Management LLP, a sustainable investment firm chaired by Al Gore with $25 billion assets under management as of Dec. 31, 2019, has been working with Breakthrough Energy Ventures chaired by Bill Gates, with a $1 billion fund that invests in companies combating climate change. Gore and Greenpeace's Jeniffer Morgan have been using Greta to try to further their agenda. The movies done by Gore and on Bill Gates are by the same director.
Gates flew on the Lolita Express in 2013 will Jeffrey Epstein as reported in the Daily Mail in London. The connections are so deep in many different directions, this screams for a Special Prosecutor when we have people talking about we must remain in home confinement unless we are vaccinated with chips?