Blog/North America
Posted Apr 26, 2022 by Martin Armstrong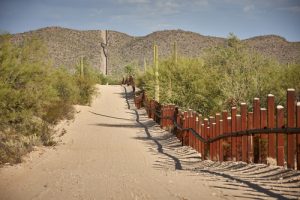 Governor Greg Abbott of Texas has sent at least 10 buses of migrants to the nation's capital. Abbott has long criticized President Biden for failing to secure the border. "By busing migrants to Washington, D.C., the Biden Administration will be able to more immediately meet the needs of the people they are allowing to cross our border," Abbott said. "Texas should not have to bear the burden of the Biden Administration's failure to secure our border."
A growing number of Republican lawmakers are urging Abbott to declare an "invasion" of Texas as border security and law enforcement simply cannot manage the inflow of illegal aliens. Texas could declare an invasion by invoking Article IV, Section 4, and Article I, Section 10, of the Constitution. National troops and Department of Public Safety officers would be sent to immediately secure the US border.
Since the Biden Administration is openly allowing migrants to cross the border, declining to provide bordering states with assistance, other heads of state such as Governor Doug Ducey of Arizona and DeSantis of Florida have threatened to declare invasions as well. Both Abbott and Governor DeSantis have threatened to send migrants back to Biden's home state of Delaware. No one knows how to handle the large influx of undocumented people.
Abbott worries federal prosecutors will hunt down state law enforcement if an invasion is formally declared. Additionally, many already have some form of documentation to enter America. "These are people who already have papers to roam freely into the United States," Abbott said. "As soon as we drop them off across the border, they would just come right back across the border. And so all we would be doing is creating a revolving door." Biden's desperate attempt to gain Democratic votes by allowing illegal immigrants into the country is creating a crisis.
Find a way into America, vote for me, and I will allow you to stay!