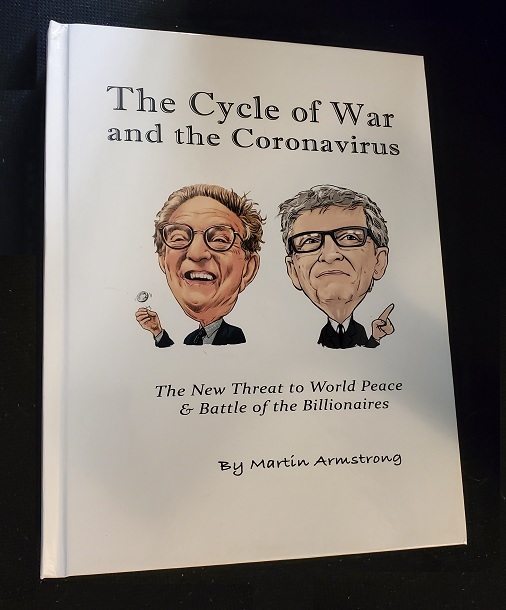 COMMENT: Just to inform – as feedback – that this blog post was removed from my feed on LinkedIn.
This is now the second time LinkedIn has removed a post of yours from my LinkedIn feed.
I have been a member and active poster on LinkedIn since 2009.
Over those years I have probably reshared 75-100 of your posts.
It is only in the last 6 months that a reshare of yours is removed by LinkedIn almost as a matter of course.
As we all know, LinkedIn was acquired recently by Microsoft.
t – London.
REPLY: This is a sign of the times. I finished, "The Cycle of War and the Coronavirus" last May. I was told they were so excited and would have it out in 60 days or less, distributed for all major book stores. Then the delay began. Curiously, I received my sample copy delivered only on election day — November 3rd.
Others are reporting their feeds suddenly stopped listing our articles. This only goes to show anyone against Bill Gates is suddenly blacklisted no matter what the content. So much for free speech. People join the army to fight, but for what? God does not support Communism 3.0 and neither does the Constitution. They play the military for fools who are told to follow orders and never question anything.