Blog/Terrorism
Posted Aug 22, 2017 by Martin Armstrong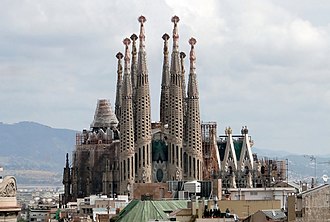 The terrorist Islamic State (IS) has, according to the London Sunday Times, set up a network of companies in an office in Cradiff (Wales) in Britain which sent military equipment to Spain as well as it is financing terrorist attacks against the West. The Times has included the relevant FBI documents which reveal that surveillance technology dispatched to Spain is believed to be linked to the development by the terror group of weaponized drones routed through the UK. There is concern that IS will use drones to carry out attacks on civilians. Additionally, there was equipment that were "bug sweep units" and software to help launch rockets.
Another company had been used to transfer thousands of pounds in cash to an American Islamist in Maryland. This stated that he had dreamed of carrying out a massacre in a church. The man is in the US in court and has made himself guilty.
Investigators say the password for an enterprise's e-mail account has been "killobama77." According to US court documents, a supply of surveillance technology would have been sent to Madrid. It may have been a question of night vision equipment used, for example, by sniper rifles and airplanes. It is to be a high-tech device, specifically for thermal imaging cameras. The Times reports that US court records indicate that the Islamists intended to conduct a "security war" against the "unbelievers."
According to the Times, the terrorists are said to have planned a much bigger attack in Catalonia, with the aim of blowing up the world-famous Sagrada Familia church. The terrorist cell possessed at least 120 gas bottles for its assassination projects, according to the police in Barcelona. The destruction of the landmark Sagrada Família Basilica in Barcelona, would demonstrate this is indeed a religious war and that may be their hope to get the world engulfed in a holy war.