Blog/Banking Crisis
Posted Jan 12, 2018 by Martin Armstrong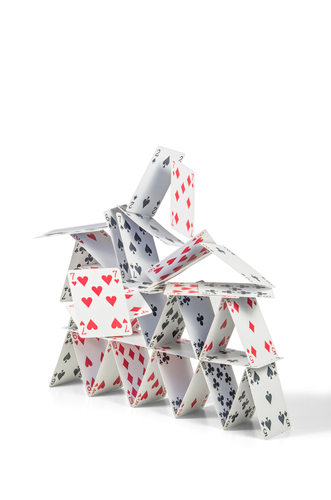 COUNTERPARTY RISK
QUESTION:  In regard to counterparty risk when purchasing exchange traded funds or notes: With European banks being under capitalised due to the excessive risk undertaken due to the EU regulations regarding bailouts, how can we measure the threat of each counterparty which has backed each ETF. Would it be safer to consider only ETFs with US counterparties, or is just another risk we have to take on board. Do we avoid these types of instruments in favour of choice companies.
ANSWER: If you wish to use ETF's, as they are extremely cheap and liquid, the large US names such as Vanguard, State Street etc. are available. We often write to hold the physical share certificate as the same as holding tangible assets but realize it is very difficult to take delivery.
 The flow of capital to the US will obviously support US names at the expense of European. However, because of the size of the issue and Europe being the second largest economy on the planet, no-region will be without risk. CDS for the USA traded from 6 cents to 52 cents during the financial crisis, not because of potential default, simply because it was re-priced against every other sovereign! Simply holding US Dollars or considering a basket of currencies is another way of limiting risk from your core currency.
---
 Please be aware that Armstrong Economics cannot provide personal guidance and all investment decisions should be undertaken using of an independent financial advisor.