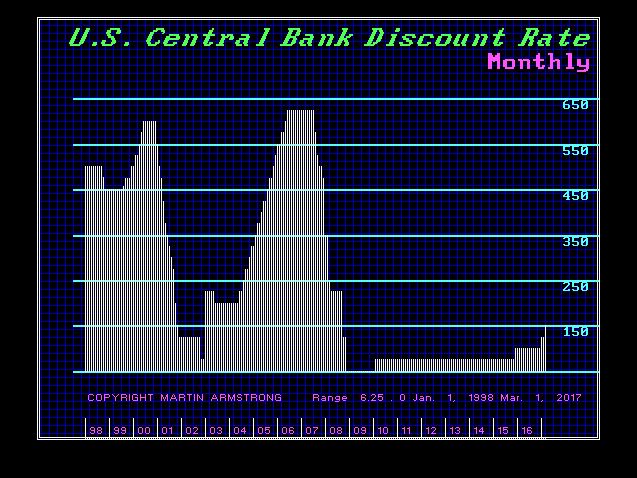 The stock market, gold, silver, and oil all rallied when the Federal Reserve delivered the widely expected increase in its benchmark interest rate on Wednesday, the Ides of March. It said that the domestic economy remained on a path of slow and steady growth. In a statement the Fed said that the United States economy continued to move along expanding at a "moderate pace." The consumers were spending with businesses and employers were still hiring.
The Fed also noted a recent increase in inflation after a long period of sideways movement. Prices are now rising at roughly the 2% on an annual pace that the Fed regards as optimal, however, picking up the rug reveals that healthcare costs are acting more like oil did during the 1970s. This raises concern that we may be entering really stagflation and not true inflation driven by expanding demand. The Fed now said its focus would be stabilizing inflation. They really need to look closely at the driving forces. As more and more states move into crisis like California, we will see rising taxation to cover the crisis in pensions. This will feed stagflation – and prevent rising inflation from demand.
The Fed's forecasts have moved in the direction of tightening, and despite what they say publicly, the most serious stimulus is rising stock prices. There was one vote against the rate hike, Neel Kashkari, president of the Federal Reserve Bank of Minneapolis, who said that the Fed's statement did not provide a reason for Mr. Kashkari's vote. However, this is because the real reason behind the rate hike has been the rise in the stock market.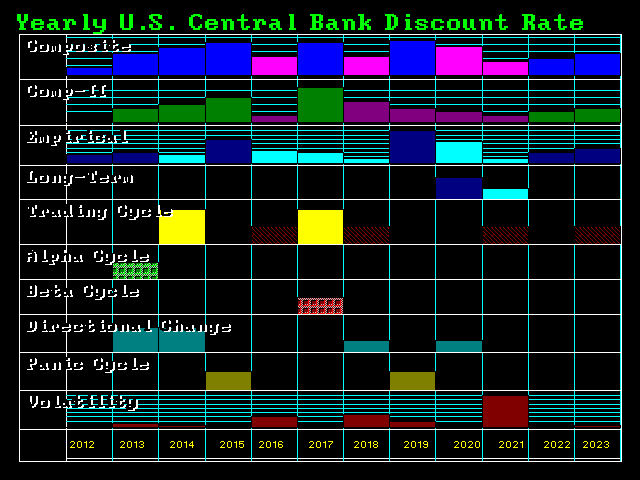 The computer forecast back in 2011 showed that the trend would change in 2015. Indeed, the first rate hike came that December. The next target was 2017 and we have seen the rates continue to rise. The next key target will be 2019.
Here is the current Yearly Array. We still see 2019 as a major target objective. Note the Directional Changes either side and higher volatility should begin to appear starting next year.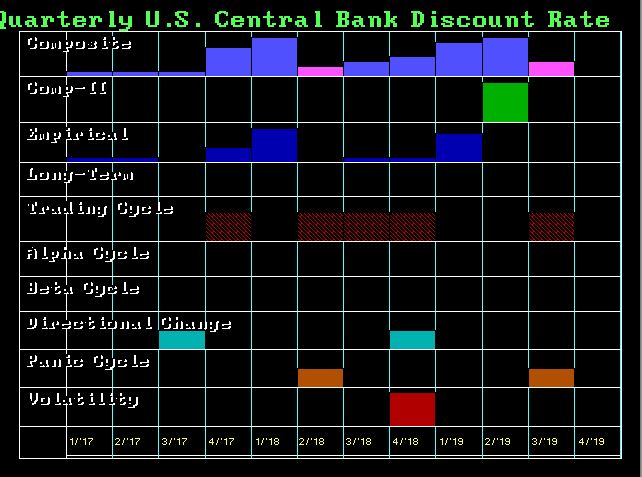 Honing in with the quarterly level, it appears we should be looking at the 1st quarter 2018 as the main target. Note the Directional Change coming the 3rd quarter here in 2017.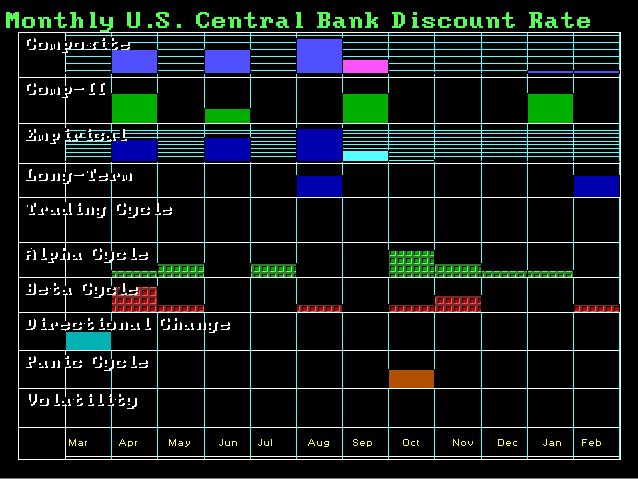 We see the resistance standing at 2.25%. So we have a full 1% above the current level to rise before one must consider the crisis in interest rates begins. Keep in mind that low interest rates helps government but kills pensions. Higher rates will help ease the Pension Crisis but create a budget crisis.