Blog/Human Rights
Posted Mar 3, 2021 by Martin Armstrong
The company that publishes Dr. Seuss' children's books said it will stop selling six of his titles because they contain racist and insensitive images since the books "portray people in ways that are hurtful and wrong." President Biden removed any mention of  Dr. Seuss in his presidential proclamation for Read Across America Day, which is celebrated on the author's birthday.
Indeed, Georgia Gov. Brian Kemp already jumped into the fray, posting on social media: "First Mr. Potato Head, now Dr. Seuss. Clearly, Democrats – with help from the Biden Administration – will cancel anyone and anything." Meanwhile, his family have come out and said he was a gentle soul who was never racist.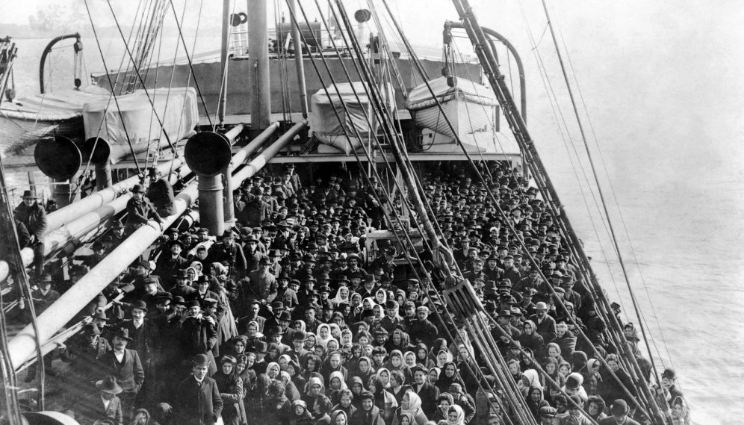 It may seem absurd to say, but the truth is Discrimination Made America Great! How? Each new group of immigrants from Europe came to America to seek freedom. But they all spoke different languages like the story from the Bible of the Tower of Babel. Each was discriminated against fairly insofar as it was always the last one off the boat. The discrimination compelled them to learn English to get employment. I did an interview in Germany and I explained that it was the reverse of the Biblical story, for once everyone spoke the same language, then they intermarried. So ask an American what they are and they will typically respond half-German and half-Italian or whatever. You rarely see intermarriage in Europe because of the different languages.
The discrimination created unity, whereas now we are turning back in the cycle to disunity, divided by politics and all sorts of classifications that render a person as part of some small group rather than part of the whole. Football teams have had to change their names and suddenly everything offends someone somewhere. So is the solution utter silence and we all stay in our closets under perpetual lockdown for we offend someone by just breathing out CO2?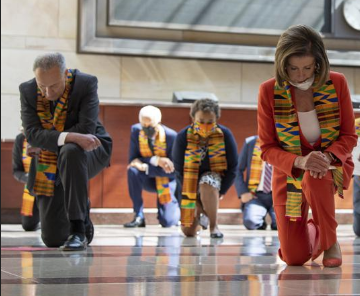 Democrats are now "WOKE" and passed rules that you can no longer refer to a member of Congress as he, she, husband, wife. Pelosi pushed rules to direct the House to use what is called "gendered language." This means that the House rules eliminate the use of terms like father, son, mother, daughter, grandmother, and grandfather. Suddenly, because of people who are not satisfied with their gender, the rest of the world has to stop using gender definitions. But in most Latin languages, the ending of words has always been gender-oriented like Francisco, for male, Francisca, for female.  So we are to change the language.
A survey in 2016, from the Williams Institute, estimated that 0.6% of U.S. adults identify as transgender. This is less than 1% of the population. How many people are offended by Marxism having survived the Communist era? About 11% of all immigrants coming to America are from behind the old Iron Curtain. Then there are the Chinese who have fled to America and dominate the Vancouver area in Canada. The Democrats do not care that their policies offend these people who have fled these very same political ideas.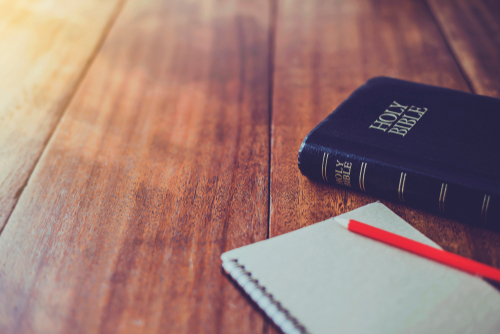 Perhaps the next book to be banned will be the Bible because it is also racist and is offensive in this new day of being WOKE where this political correctness has gone mad with respect to gender and orders women to be subservient to their husbands and to care for the home. There are over 100 passages that offend someone on gender alone. Where does this end? I suppose all history must be banned for it offended someone at some time along the way. It takes someone with thick skin to even be in politics. Anyone sensitive to criticism better stay inside in a self-imposed lockdown.
---
Titus 2:5 ESV /To be self-controlled, pure, working at home, kind, and submissive to their own husbands, that the word of God may not be reviled.
Ephesians 5:22-24 ESV /Wives, submit to your own husbands, as to the Lord. For the husband is the head of the wife even as Christ is the head of the church, his body, and is himself its Savior. Now as the church submits to Christ, so also wives should submit in everything to their husbands.
Matthew 5:1-48 ESV /Seeing the crowds, he went up on the mountain, and when he sat down, his disciples came to him. And he opened his mouth and taught them, saying: "Blessed are the poor in spirit, for theirs is the kingdom of heaven. "Blessed are those who mourn, for they shall be comforted. "Blessed are the meek, for they shall inherit the earth
1 Peter 3:1-6 ESV / Likewise, wives, be subject to your own husbands, so that even if some do not obey the word, they may be won without a word by the conduct of their wives, when they see your respectful and pure conduct. Do not let your adorning be external—the braiding of hair and the putting on of gold jewelry, or the clothing you wear— but let your adorning be the hidden person of the heart with the imperishable beauty of a gentle and quiet spirit, which in God's sight is very precious. For this is how the holy women who hoped in God used to adorn themselves, by submitting to their own husbands, …
Colossians 3:18 ESV / Wives, submit to your husbands, as is fitting in the Lord.