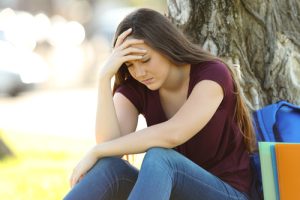 The student loan forgiveness plan backfired plain and simple. Payments were frozen three years ago in March 2020 under the CARES Act when countless people were out of work and the program made sense. Then Biden campaigned on a promise to eliminate a portion of that debt with no real plan in place. One must wonder if he thought his lofty promise to buy votes was even a possibility. The Education Department announced that debtors must resume payments by October, and interest on those loans will resume in September. This will affect 44 million Americans. The country is dependent on consumer spending for a third of GDP, and the average American's disposable income is dwindling amid the overall increased cost of living and taxation to fund reckless government spending. The one-issue voters who backed the Dems for this reason may want to reconsider their choice come November.
The National Bureau of Economic Research (NBER) conducted a study that found the promise of forgiving debts actually created a worse financial situation for many Americans. Household leverage rose 3% during this pause as borrowers increased their private debts. "Comparing borrowers whose loans were frozen with borrowers whose loans were not frozen due to differences in whether the government owned the loans, we show that borrowers used the new liquidity to increase borrowing on credit cards, mortgages, and auto loans rather than avoid delinquencies," the study found. So the study found that these people were more likely to accumulate credit card debt, which is at an all-time high. They also found that these individuals were more likely to direct the funds for mortgages and auto loans, which may be at an all-time high for this particular generation of younger adults.
Countless people truly believed their federal student loan payments would vanish in thin air. It is hard to blame them as the president repeatedly promised he had the power to make this happen. Some who left school in 2020 have never made a student loan payment or factored that cost into their monthly expenses. Over 7.5 million borrowers have already defaulted on their student loans. There will be a major issue here once these borrowers see their monthly expenses rise by a few hundred dollars.