Blog/Corruption
Posted Dec 18, 2016 by Martin Armstrong
To Mr. Trump;
If you really want to demonstrate that you do stand for the all people, begin by making it clear that any police officer who kills a citizen like this in North Charleston, South Carolina will no longer be tolerated. Police officer, Michael T. Slager, was arrested on a murder charge after video surfaced of him shooting eight times at 50-year-old Walter Scott as he ran away. The officer in this video does not even think twice about shooting someone in the back.
Yes he was caught. But how many murders take place without a video by a third party? He shoots a citizen in the back without hesitation because police are routinely cleared. First, there should be a separate department in Washington that investigates shooting by police. Having his buddies investigate him by the same local office is a conflict of interest. There should be a separate department in Washington. Then, and only then, will police think twice before shooting.
This video is of a woman pulled over for a traffic stop and tries to flee as the police is trying to arrest her when she has 5 kids in the van. They open fire on the van as it pulls away. Nobody was killed, but there is no hesitation to open fire. This is what is wrong. They immediate start shooting.
This is also not a race issue. It appears to be a power-trip problem. The protest at Malheur National Wildlife Refuge over the government's claim to land ended in bloodshed. The police opened fire on unarmed white people in a SUV with children and kept firing. They outright killed a man when he got out of the SUV with his hands up.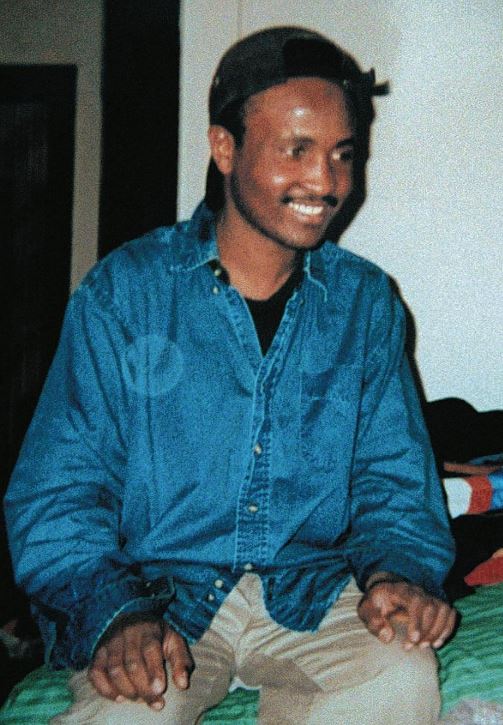 There was the murder of Amadou Diallo, 22, back in 1999 in New York City. The police gunned him down when he had no gun, they thought he might be going for a gun when it was his wallet and they murdered him shooting him 41 times. Two of the Police Officers Edward McMellon, 26, and Sean Carroll, 35 didn't stop firing until the 16-bullet cartridges in their 9-mm. handguns were spent. Three of the cops have been involved in prior shootings, one of them a Halloween incident that left a man dead. If they can kill citizens, even unarmed, then unless this becomes a federal crime that is SOLELY investigated by a special department set up in Washington, DC that has no local conflict of interest, then these wild cops will have no restraint. The police who really wanted to help society should demand this type of reform for people are looking at them with the eyes of actions by the wild police who shoot out or power or ignorance.
I have friends who were police 25 years ago. They NEVER acted like what we have seen over the last decade. It seems they like to hire the crazy veterans from Iraq or Afghanistan who seem not to have made the transition to civilian life very well. This is not a war zone where they get to shoot whomever for fun. Police MUST be criminally charged and put on trial. This has to stop. Just being pulled over for anything even I have to take pause because there is a growing chance you are confronted by a lunatic with a gun on some power trip.
As local governments are broke, they themselves push the police for more tickets solely for revenue. They pump up these guys and they view the people as a presumption of being hostile or a criminal. This has got to stop.
There should be no movement that Black Lives Matter – it should be All Lives Matter. We should all be on board against such outrageous police activity. It is time to set up a separate department in Washington and these murdering police should be charged by the Feds. This already violates the Civil Rights Act regardless of color.