Blog/Real Estate
Posted Nov 22, 2021 by Martin Armstrong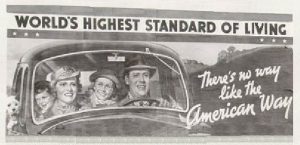 Why do 20% of Millennials (25-40-year-olds) in the US believe homeownership is completely unobtainable? To start, rentals across the US are on the rise. The Fair Market Rents (FMRs) compile data every year to determine the cost of the 40th percentile gross rents for typical, non-substandard rental units. This means that the majority of rental properties cost more than the FMRs reports.
From October 2020 to September 2021, Arkansas saw the lowest rental costs for a standard two-bedroom at $697 per month. Alabama ($726), Mississippi ($727), and Missouri ($728) also had some of the lowest costs for two-bedroom rentals in the nation. However, people living there typically receive wages based on the low cost of living. On the high side, Hawaii came in as the most expensive state to rent a two-bedroom at $1,798, followed by the District of Columbia ($1,765), Massachusetts ($1,642), and New Jersey ($1,552). Again, these figures represent only the 40th percentile of properties, and most people are paying more.
Gone are the days when people could spend the standard recommendation of ¼ of their monthly income on housing. This leaves renters with reduced savings for the property of their own, and the cycle of renting continues. For those who can save to own property, the property tax makes it nearly impossible to make the transition from renting to owning despite mortgage prices being similar to rental costs. This does not even touch income tax, capital gain tax, sales tax, and the plethora of taxes we need to pay to the government to exist.
According to data, New Jersey has the highest property taxes in the country at 2.47%. Therefore, a $205,000 home would cost a property owner around $5,064 annually in property taxes alone. Illinois has the second-highest rate at 2.3%, New Hampshire at 2.2%, and Connecticut at 2%. Despite having the highest rental costs, Hawaii has the lowest property tax at 0.27%; however, the state demands some of the highest home prices in the country. Alabama (0.42%), Colorado (0.53%), and Louisiana (0.53%) also have some of the lowest property taxes in the nation. To own, expect to have the funds for a down payment, closing costs, inspections, repairs, maintenance, and more. The ongoing home bidding wars and declining inventory has also made the American dream of homeownership seemingly unobtainable for many. This has led to an entire generation delaying milestones such as having children and a family, which, in turn, contributes to a weakening economy.