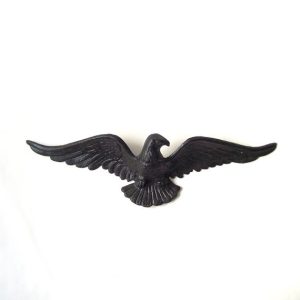 Have you ever noticed a decorative eagle plaque above a home in America? This was once a popular symbol back in the day to symbolize freedom from mortgage payments. Homeowners would adorn their houses with this symbol to indicate that they were free from the bank and owned their home free and clear. Around 40% of owner-occupied homes have been paid off, further adding to the housing inventory crisis.
The 2022 Federal Housing Finance Agency reported in 2022 that 84% of outstanding mortgages locked in a rate below 5%, while 63% secured a rate at or below 4%. Mortgage rates surpassed 8% last week and those who own are unlikely to sell. While some point to double-digit mortgage rates in the past, it was not difficult for buyers to put down 40% upfront since housing prices were low in comparison to wages. This was also a time when the cost of living supported a traditional lifestyle where only one partner was required to work.
Although COVID and low rates created strong demand, the underlying issue is the Great Reset. Institutions are set to own 40% of all single-family rentals by 2030, precisely on time for Agenda 2030. Regular buyers have been outbid by institutions coming in with cash payments. BlackRock is now the largest landowner in America. This is all by design. They do not want people to afford a home because then there would be no need for 15-minute cities, and forever renters living in ADUs. The inventory issue will not recover because no one can outbid the institutions who do not need to borrow money.