Blog/Armstrong Economics 101
Posted Jul 16, 2016 by Martin Armstrong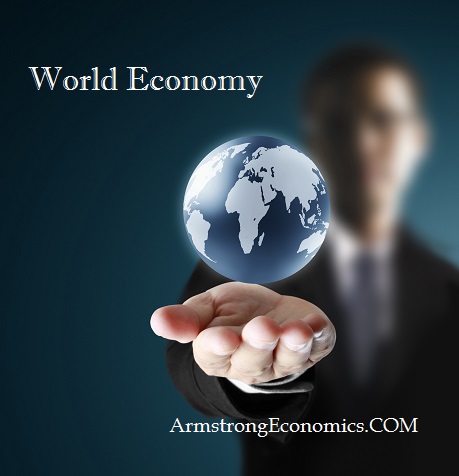 The world economy is clearly causing the fundamentalists to flip-flop endlessly. They offer only opinions, and these are the times that will break the reasoning of men and try their very judgments. We have entered the phase where unless you comprehend capital flow analysis, you stand little chance of surviving the remaining years as we head into that fateful target of 2032. Whatever you may have thought was going to happen, may prove to be your undoing. This is not a period of opinion — it is something that will rewrite the analysis methodology for the next generation.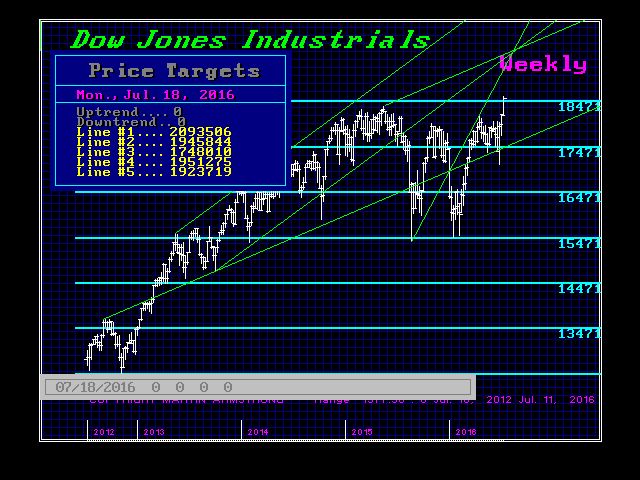 The week in review for July 11 has shown a continued trend of utter confusion. The vast majority who see the stock market only in terms of domestic earnings and fed watching have been befuddled. The overwhelming analysis has been bearish and this is precisely what is necessary to press high. The Dow lagged the S&P 500 but has now punched through the 2015 high. We have been warning that new highs in 2016 were on the horizon. However, our three main targets for resistance have been unchanged for the past 6 years — 18500, 23000, and 40,000. We finally closed on Friday at 18516.55. It has been a long-time coming.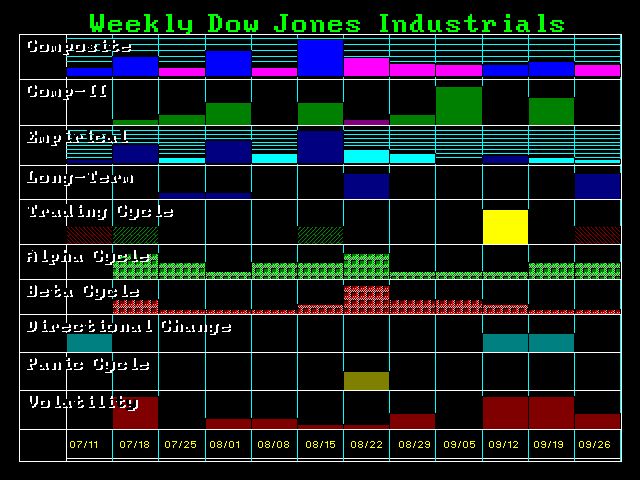 Our models are still warning of a potential July high with September and then November as the next turning points. We now have a our longstanding Monthly Bullish which stopped the market in May of 2015 standing at 18352. We also have a Minor Monthly Bullish at 18289. This means we need to close above these numbers at the end of July to imply a continued rally into September. Failure to do so implies a retest of support one more time.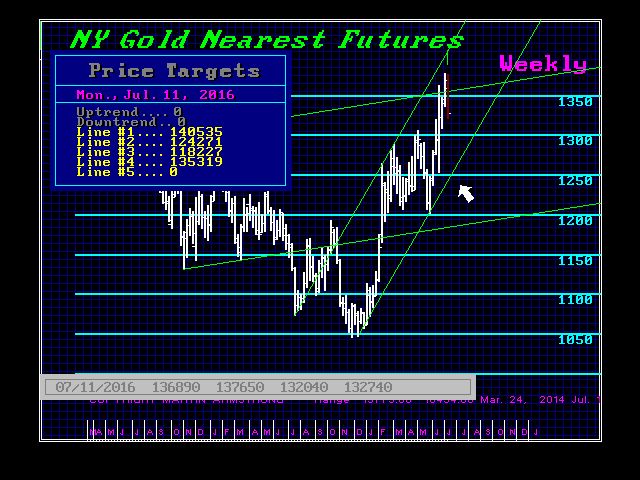 Meanwhile, gold was performing quite impressively after rising with the share market and the dollar, which ultimately will be required for a breakout regardless of the goldbug pretend analysts who have been preaching the same nonsense for decades without revision. We elected the first Daily Bearish and that warned the temp high was in place. Friday's closing at 1327.40 was below important technical support at 1337, which is now resistance. But 1362 remains the key number for month-end closing.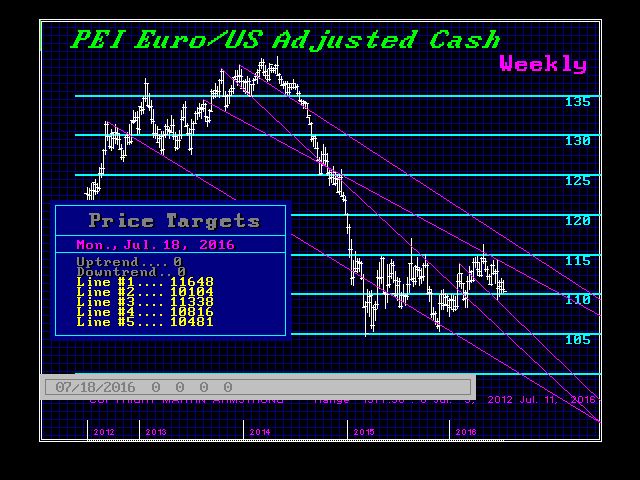 Angela Merkel is now facing the reality that she is out the door after the Nice attack. She has finally admitted that she essentially invited terrorists into Germany, and thus to Europe. Her personal policy to boost her polls in the wake of her hard-line tactics on Greece has torn Europe to shreds. There is no EU dream when one leader can make a decision that rest of Europe has no say in and devastates their countries. This is precisely what Thatcher warned against — a political union by default. Merkel has shocked the political world after finally admitting that her own policy on refugees allowed extremists to invade Europe.
Tensions in Europe have exploded against the refugees and this is now even threatening European civil war. In Germany, the backlash against refugees has soared since Merkel opened the door to Middle Eastern and African migrants. There has been complete incompetence in screening who these people are and a huge number were just young males with no children, wives, or family. German women all over the country are being rapes. Girls are being raped even in swimming pools.
We are looking at the end of the euro. Now we have critical support at 10790 and 10705. Weekly closings below that level will signal the break of the euro ahead. With all the hype about BREXIT, it will prove to be the saving grace of Britain.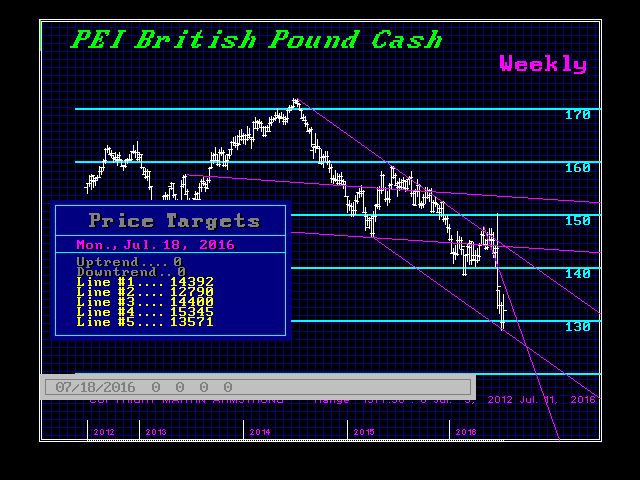 The British pound held our key levels even in the middle of a crisis panic. There is no real hope of a bull market now for the pound against the dollar, because the refugee crisis will still cause problems even for Britain. PM May has order an inquiry into Sharia law counts and if they are violating British human rights and equal justice for women. Such a clash in law can be very devastating. If migrants want to attempt to alter the country they move to, then they should not be allowed to enter. If they are trying to impose Sharia law in Britain, then they have no business being there. All one needs to do is look at those who refuse to adopt the language of the host state. They will never assimilate. All the Europeans who migrated to the USA adopted English and that allowed the melting pot to form. Go to Miami, often you need to speak Spanish to go to the store. Refusing to assimilate alters the culture and renders such people unemployable outside their enclave.
The resistance now in the pound against the greenback begins in the 143-144 level. Otherwise, ultimately, the pound will retest the 1985 low as we move closer to 2018.