Blog/Basic Concepts
Posted Feb 14, 2016 by Martin Armstrong
Last week we had a Panic Cycle in gold and a Directional Change. Both performed on target.  As we have stated previously, the Directional Change can be, by itself, a fascinating tool. The Directional Change can, at times, be the beginning of a breakout to a new trading level (major thrust) in one direction where the market makes a break to a new plateau in price movement. However, at other times, Directional Changes can mark the high or low and the culmination of a trend.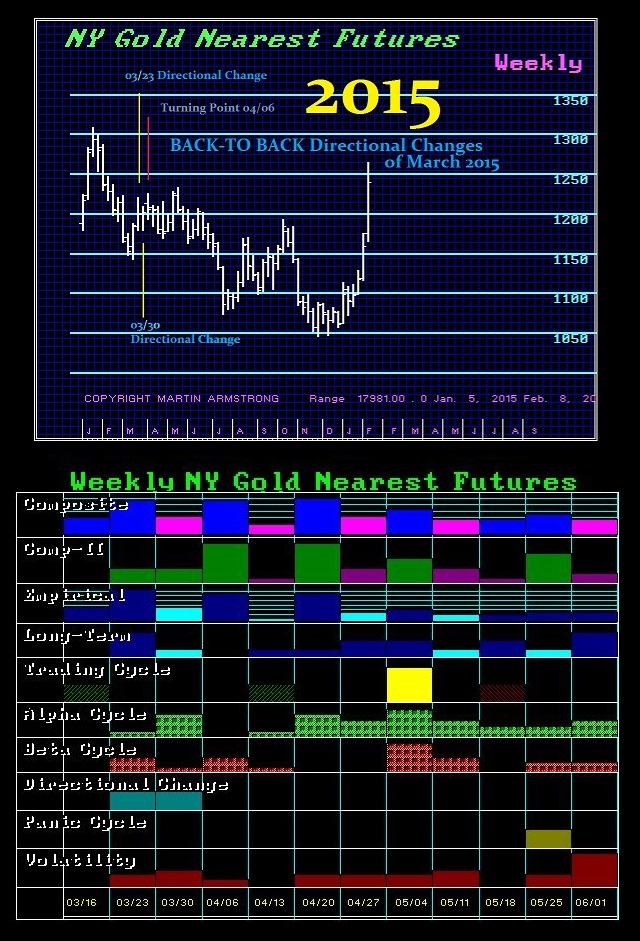 The Directional Change can appear back-to-back as we had for the weeks of 02/08/16 and 02/15/16. Here is an example from last year when we also obtained a back-to-back set of Directional Changes followed by the Turning Point Target. You can see this produced a choppy pattern where we made a high on the first, backed off on the second, and then rallied into the Turning Point target on the top line.
Currently, the Turning Point target is also this coming week. So here caution is advisable for we can make a new high, yet close lower by the end of the week. Pay close attention. Our Daily Opening number is 1256.03 and our Weekly opening number is 1289.43. We closed last Friday at 1239.40. Therefore, the opening numbers are still above the market, suggesting new highs remain possible. However, since we closed well above the Weekly Bullish Reversal at 1209, we can retest that area first. If that holds, then a new intraday high is possible before turning back down.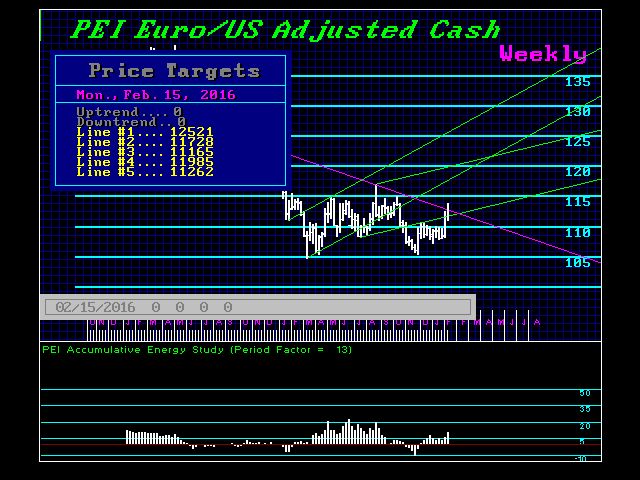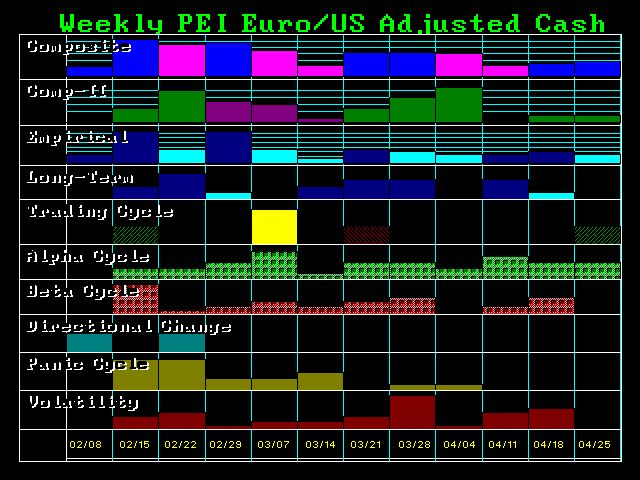 We still have not yet reached our former reversal at the 116 level to retest key resistance. The euro closed last week at 112.51 and our opening numbers are 112.70 on the Daily Level and 113.62 on our Weekly Models. Here too we have rising Panic Cycles and a turning point.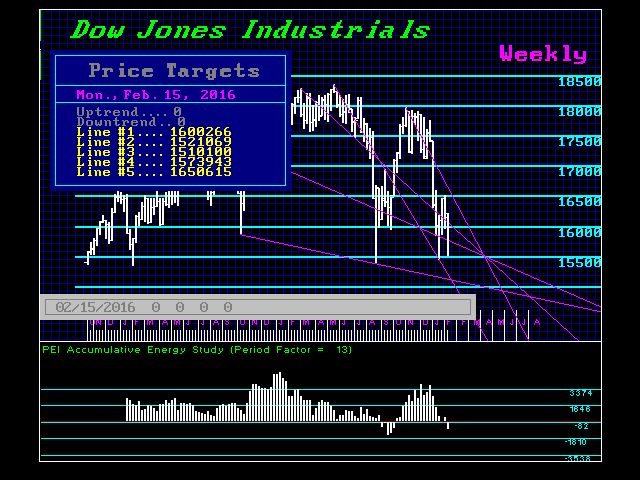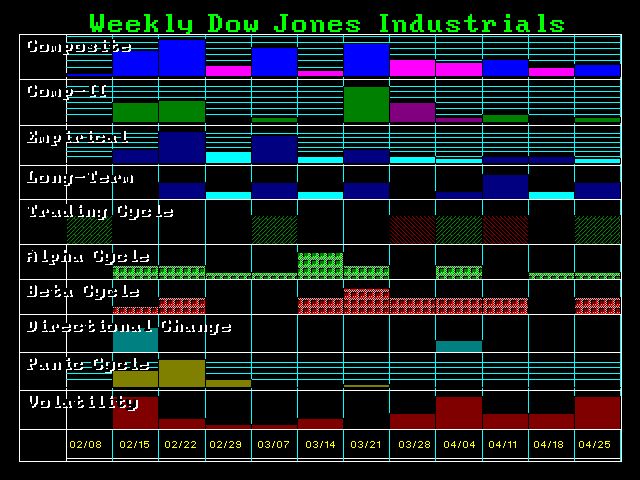 When we turn to the Dow, we closed Friday at 15973.94 below one reversal but not both. Here our opening number on the Daily level is 15963.32, and on the Weekly level it is 15961.97. Here too we have a Directional Change with rising Panic Cycles. The main turning point seems to be the week of the 22nd. Keep in mind we may get a split target here from the intraday and the closing.