Posted Feb 18, 2022 by Martin Armstrong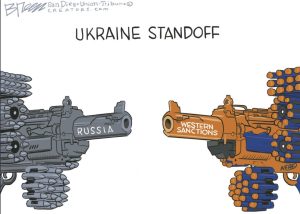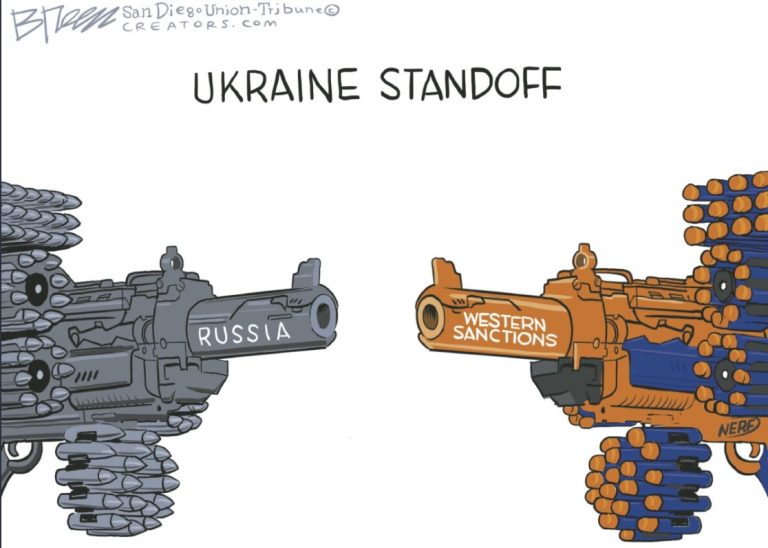 Viktor Tatarintsev, ​Russia's ambassador to Sweden, has said that Russia is not worried about sanctions. "Excuse my language, but we don't give a s–t about all their sanctions," he told reporters. We have already had so many sanctions and in that sense they've had a positive effect on our economy and agriculture." In fact, he believes that the sanctions have made Russia stronger by causing the nation to be self-sufficient.
Klaas Knot, chair of the Financial Stability Board and head of the Dutch central bank, is warning the West not to place sanctions on Russia or remove them from the Swift system. "When applying severe measures, one should always think twice and also be aware of the consequences," said Knot. The news comes after US President Biden vowed to place "intense pressure" on Russia through the "largest, most significant financial institutions." Knot said that banks around the world are having a very difficult time predicting the outcome of a Ukraine invasion, stating "how much loss of confidence we will see in the market, how much increase in risk aversion takes place, how many investors will start to run from certain markets, et cetera."
I previously reported how removing Russia from the SWIFT system would hurt trading partners. As noted, international companies conducting business with Russia would be forced to halt many transactions. Investors may rush out of the ruble, disrupting international capital flows. The EU heavily relies on Russian energy and retaliatory measures could spell disaster. The West may not realize how reliant they are on Russia. If they dared to remove Russia from SWIFT, we are looking at an incredible rise in commodities and expanding the shortages. Our models pointed to trouble long ago.