Blog/Politics
Posted Nov 29, 2019 by Martin Armstrong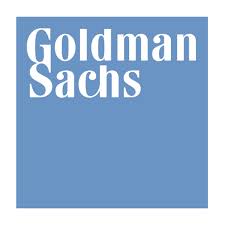 Malaysia won a MAJOR victory in a London court that will allow public hearings in the notorious 1MDB case where Goldman Sachs facilitated what is alleged to be the fraud of the century. In this case, Abu Dhabi's state investment fund is in a legal battle over how billions of dollars intended for Malaysia's economic development was stolen in a deal orchestrated by Goldman Sachs.
In turn, the Abu Dhabi sovereign wealth fund filed a lawsuit against Goldman Sachs precisely on the Pi Target, Wednesday (Nov 21), for allegedly conspiring against the Middle Eastern fund to further a criminal scheme by Malaysia's scandal-plagued 1MDB. There have been a number of people indicted in Goldman Sachs and the CEO, Blankfein, had to step down ahead of schedule.
The real test of just how corrupt the American courts are has been how the SEC defends Goldman Sachs and the US courts in New York City. The Center for Economic Policy and Research on Nov. 2018 wrote about how Goldman Sachs controls the SEC:  "How Goldman Still Holds Sway at the SEC"
Goldman Sachs has been sued for $510 million in New York State Court, which is at least more viable than federal court. I wrote back in 2015 about this scandal we all knew about behind the curtain. I wrote that the financial mess even touched the UAE in the mix through IPIC which was established back in the 1980s to focus on energy investments. In 2016 I wrote that the Federal Reserve was preparing an enforcement action against Goldman Sachs related to confidential government information that was leaked from the Fed to one of its bankers. I also wrote that Swiss prosecutors said they were helping the US with the investigation. The Swiss also opened their own criminal proceedings in August 2015, against two former officials of the fund on a string of corruption charges. Their investigation has since been extended to other officials as well.
The question is WHY did the Manhattan Federal prosecutors sit on their hands? Why did it take Brooklyn to bring charges? This seems to be typically New York, New York. The real motto: You don't shit where you eat. So they protect Goldman at all costs.