Blog/Banking Crisis
Posted Aug 10, 2019 by Martin Armstrong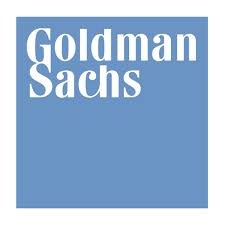 Malaysia filed criminal charges on Friday against 17 current and former directors at subsidiaries of Goldman Sachs Group Inc (GS.N) following an investigation into a multi-billion-dollar corruption scandal that led to the demise of state fund 1MDB. Those charged include Richard Gnodde, chief executive of Goldman Sachs International, Michael Evans, president of Alibaba Group Holding Ltd (BABA.N) and a former director at Goldman Sachs (Asia) LLC, and Michael Sherwood, former vice chairman of Goldman Sachs Group. Each charge carries a maximum jail term of 10 years and a penalty of at least 1 million ringgit ($239,000).
An Alibaba spokeswoman said the company was aware of the charges against Evans and would continue to monitor the situation. UAE filed suit against Goldman Sachs where they announced: "This action seeks redress for a massive global conspiracy on the part of the defendants to defraud and injure plaintiffs," said the lawsuit, which also named former executives from IPIC and its subsidiary Aabar Investments.
The U.S. bank has been under scrutiny for its role in helping to raise $6.5 billion through bond offerings for 1Malaysia Development Bhd (1MDB), the subject of corruption and money laundering investigations in at least six countries. It has been alleged that $2.7 billion of the proceeds were diverted and the offering statements filed with the regulators contained statements that were false, misleading or involved material omissions.
The SEC previously charged Goldman Sachs with fraud back in 2007, but of course, did nothing criminal because Goldman Sachs controls the SEC. Now the top adviser in the SEC is Alan Cohen who was head of Global Compliance and would have signed off on the Malaysian deal.
The rumor mill has been hot concerning Malaysia and Goldman Sachs for the past two years. As it was turning into a criminal investigation Lyod Blankfein coincidently decided to step down last year at age 63. That was announced last March when he said he would step down by the end of the year. Then in July 2018, Blankfein said his goodbyes. The London Financial News claimed it was an emotional departure.
Was it really a coincidence that Blankfein stepped down which appeared to be running for the exit door and then within three months the news breaks that he was deeply involved in the corruption scandal in Malaysia. As Bloomberg wrote: "Years before Goldman Sachs Group Inc. arranged bond deals now at the heart of globe-spanning corruption probes, the firm's then-CEO Lloyd Blankfein personally helped forge ties with Malaysia and its new sovereign wealth fund, according to people with knowledge of the matter."
Blankfein's replacement did at least apologize for the conduct but continued to defend the firm.
The US Department of Justice charged the former Goldman bankers Tim Leissner and Roger Ng, as well as Malaysian financier Jho Low in this matter. Malaysia's new charges were brought under a section of the Malaysian Capital Markets and Services Act that holds certain senior executives responsible for offenses that may have been committed by the firm. What everyone is waiting for is the indictment of Alan Cohen, the former head of Global Compliance since it is normally the compliance officer who does down for the firm. This time, Alan Cohen is at the top of the food chain in the SEC which will result in a major scandal for the Trump Administration.
"The first thing you need to know about Goldman Sachs is that it's everywhere. The world's most powerful investment bank is a great vampire squid wrapped around the face of humanity, relentlessly jamming its blood funnel into anything that smells like money." Rolling Stone's Matt Taibbi wrote back in July 2009. He is correct, the truth about Goldman Sachs "is that it's everywhere." Taibbi's now-famous phrasing captured Goldman Sachs Group Inc.'s (GS) ubiquity which is very hard to deny.
Normally, if a banking firm is charged criminally, it loses its license. That is not the case for Goldman Sachs which many call "Government Sachs" on the street. They have walked on water in the United States and have been also known as the "untouchables" in finance.
Goldman Sachs said the Malaysian charges were misdirected. "We believe the charges announced today, along with those against three Goldman Sachs entities announced in December last year, are misdirected and will be vigorously defended," a Goldman Sachs spokesman in Hong Kong said.
Goldman Sachs tried to pretend that they were afforded no opportunity to dispute the charges in advance. "Under the Malaysian legal process, the firm and the individual entity directors were not afforded an opportunity to be heard prior to the filing of these charges, which do not affect our ability to conduct our current business globally," they said. But in the United States, a grand jury is also secret and the target does not get a notice to dispute the charges either.
Goldman Sachs has been charged for omitting material facts in the bond offerings, among them that Malaysian financier Low Taek Jho was the operator and key intermediary for 1MDB. Low has been described by Malaysian and U.S. authorities as to the central player in the 1MDB scandal. He has denied wrongdoing and his whereabouts are unknown.
The fees that Goldman received were far above the norm. Dealers were not allowed to compete in bidding for the conversions of currencies.