Blog/Migration
Posted May 23, 2022 by Martin Armstrong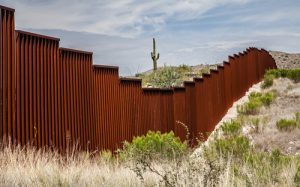 Former President Trump requested $5 billion to build the US-Mexico border wall. The amount shocked many who claimed it would be damaging to the economy and a waste of resources. However, a few short years later, the US agreed, with bipartisan support, to send 8X that amount to secure the Ukrainian border and protect them from Russian invasion.
Former President Trump and his advisors believed that illegal immigration cost the US over $200 billion per year. Many disagreed, yet some of the lowest estimates, such as one put forward by the Heritage Foundation, claimed that the US loses $54 billion annually due to the unsecured border. The exact cost is hard to estimate as it is unknown how many people enter the country each day.
The Pew Research center acknowledged that migrant encounters, not arrests, are at their highest level on record. The United States Border Patrol recorded 1,659,206 encounters with migrants at the US-Mexico border last fiscal year, surpassing last year's high of 1,643,679. Moreover, a quarter of all migrant encounters in 2021 and 2020 (27% and 26%, respectfully) were repeat offenders, compared to only 7% the year prior before the pandemic restrictions further hurt struggling countries. Biden's policies have enticed people facing economic hardship to come to America as
The claim that the US-Mexico border wall would pay for itself seemed outlandish during Trump's presidency to many, likely due to his delivery, but the numbers indicate he was telling the truth. No one, aside from Rand Paul, seems to be publicly questioning why the US is willing to pay to secure a foreign border but not its own.