Posted Dec 30, 2021 by Martin Armstrong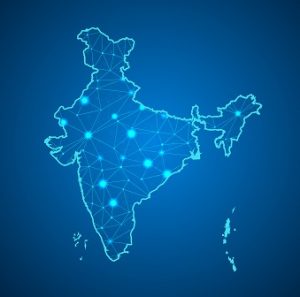 India's Home Minister Amit Shah believes that his nation is on track to become the fastest-growing economy in 2022. India just experienced an 8.4% rise in GDP during Q3 compared with the year prior. Asia's third-largest economy seems to be growing faster than many other nations; however, inflation and labor woes are hurting growth.
Inflation soared 14.3% in November after months of double-digit increases. Urban unemployment is around 9%, according to the Centre for Monitoring Indian Economy, which noted that the poor are experiencing the effects of inflation most significantly.
Private consumption in India in Q2 was 7.7% less than the same timeframe in 2019 and 2020. Demand has waned from the lowest earners as they are simply struggling to survive. Aljazeera noted that India's micro, small, and medium enterprises (MSMEs) compose 30% of GDP, represent 50% of exports, and 95% of manufacturing. Due to COVID, 9% of MSMEs have shut down. That number is likely to rise as thousands reported earlier in the year that they would need to scale down or shut down before 2022.
The government supported a rural job program as highly desired employment in the larger cities is scarce. The program developed was designed to guarantee workers 100 days of paid work, but the annual budget ran out of funds only seven months into India's fiscal year. Sabyasachi Kar, RBI Chair at the Institute of Economic Growth, has stated that this problem is not novel as India has failed to create enough manufacturing jobs. Instead, MSMEs remain the staple of India's workforce, employing nearly 110 million people.
Other countries are keen to trade with India, and they certainly have promise for advancement. India successfully moved away from its agriculture-based economy over the last two decades and earned its place as the sixth-largest economy in the world.