Religious zealots have come out in full force in recent weeks. European nations are now realizing that they made a grave mistake by opening their doors to countless migrants who do not share the same culture or values. Reuters reported that Nordic governments are now planning to deport immigrants who have not established legal residence.
Denmark has only allowed enough refugees into their borders to meet the United Nations quota and has received harsh criticism for not leaving its borders open. "The Swedish government is truly looking at how the Danish government has worked with both fighting organised crime but also on migration issues," Sweden's Minister of Migration, Maria Malmer Stenergard said. Finland, Iceland, and Norway have also agreed to collaborate with their Nordic neighbors to purge invaders from their lands.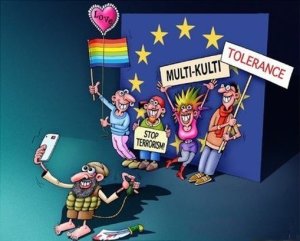 This is another issue with the concept of the European Union. Brussels decided that these nations were obligated to allow foreigners into their borders. Nations like Poland and Hungary have been condemned for their "far-right" policies by preventing a mass influx of migrants. Poland's MP Dominik Tarczynski has been extremely outspoken about forbidding Muslims, in particular, from entering his nation.
Poland has one of the lowest levels of unemployment in the Eurozone, and permitting in immigrants under the guise of "skilled workers" is unnecessary. The European Union is run by the globalist elites who are pushing for open borders. Yet another reason why individual European nations are questioning their position within the union as Brussels is pressuring all nations to adopt their ideologies.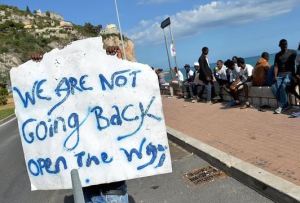 I mentioned in another article that nearly 70% of violent crime in France is committed by migrants. There are extreme risks involved when mixing cultures that do not align. Henry Kissinger recently came out and said the EU made a "grave mistake" with their open immigration policies. "It was a grave mistake to let in so many people of totally different culture and religion and concepts, because it creates a pressure group inside each country that does that," Kissinger stated. This comes on the heels of pro-Hamas, not pro-Palestine, protests emerging across Germany. In fact, violent protests are emerging across all of Europe. "The Middle East conflict has the danger of escalating and bringing in other Arab countries under the pressure of their public opinion," Kissinger noted.
We will see more mass deportations as civil unrest grows and countries become serious about securing their borders amid a rise in crime and violent protests. No one is willing to accept the people of Palestine after what happened after Syria. There may need to be negotiations or repercussions for origin countries that refuse to accept their own people back. This will become an extremely hot topic as countries begin to select who can stay and who must leave.