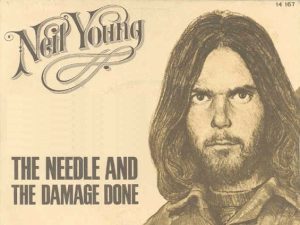 Singer Neil Young was so disgruntled by Joe Rogan's podcast that he gave Spotify an ultimatum. "I am doing this because Spotify is spreading fake information about vaccines – potentially causing death to those who believe the disinformation being spread by them," Young wrote. "They can have Rogan or Young. Not both." Young essentially martyred himself as he knew that this was an easy decision for Spotify. Spotify signed a $100 million deal in 2020 for exclusive rights to stream "The Joe Rogan Experience," which attracts around 11 million viewers per episode. It is currently the most listened to podcast on the streaming service.
Spotify responded to Young: "We want all the world's music and audio content to be available to Spotify users. With that comes great responsibility in balancing both safety for listeners and freedom for creators. We have detailed content policies in place and we've removed over 20,000 podcast episodes related to COVID-19 since the start of the pandemic. We regret Neil's decision to remove his music from Spotify, but hope to welcome him back soon."
The publicity stunt ended as intended. It is to be seen if other artists will martyr themselves as well. Perhaps Neil will allow VAERS to use his hit song as its theme song.