Blog/Immigration
Posted Apr 4, 2023 by Martin Armstrong
The refugee crisis has become a problem across the European Union. According to the UN Refugee Agency, over 72,000 people applied for asylum in the UK alone, which is double the number of applicants from 2019. However, these are simply the documented cases. Germany received the highest number of applicants among the EU at 127,730, followed by France at 96,510. In fact, Germany, France, Italy, and Spain took in 70% of all first-time applicants in the European Union. Using the UK as an example, refugees are not permitted to work and fully rely on state support. So how does a nation financially support a mass influx of refugees?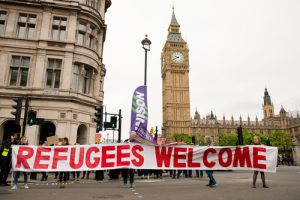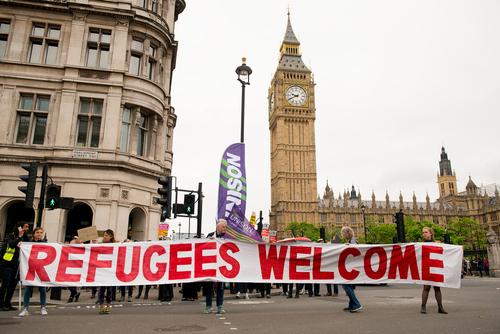 The UK provides asylum seekers with free housing and £40.85 per person, per week. That is barely enough to survive, especially with the current rate of inflation, but these people cannot legally work. They often do not speak the language and have trouble assimilating into a vastly different culture. The government is relying on taxpaying citizens to foot the bill, and some recognize that the UK simply does not have the resources to provide welfare to hundreds of thousands of incoming refugees each year.
Social justice warriors are up in arms about this situation. They believe that nations should simply open their borders and everyone can live in a land of rainbows and sunshine with unlimited resources. The video above is a great example of how these social justice warriors are promoting an agenda that they simply do not understand.
Not one protestor questioned in this video agreed to house a refugee. "Are you willing to adopt a refugee and take them into your home?" the reporter asked. Excuses range from not having the space to living in a rental. At one point, he tells a protester, "Oh, right, that's someone else's problem." These people are clueless and do not understand the economic repercussions of open borders.