Blog/Ancient Economies
Posted Nov 2, 2020 by Martin Armstrong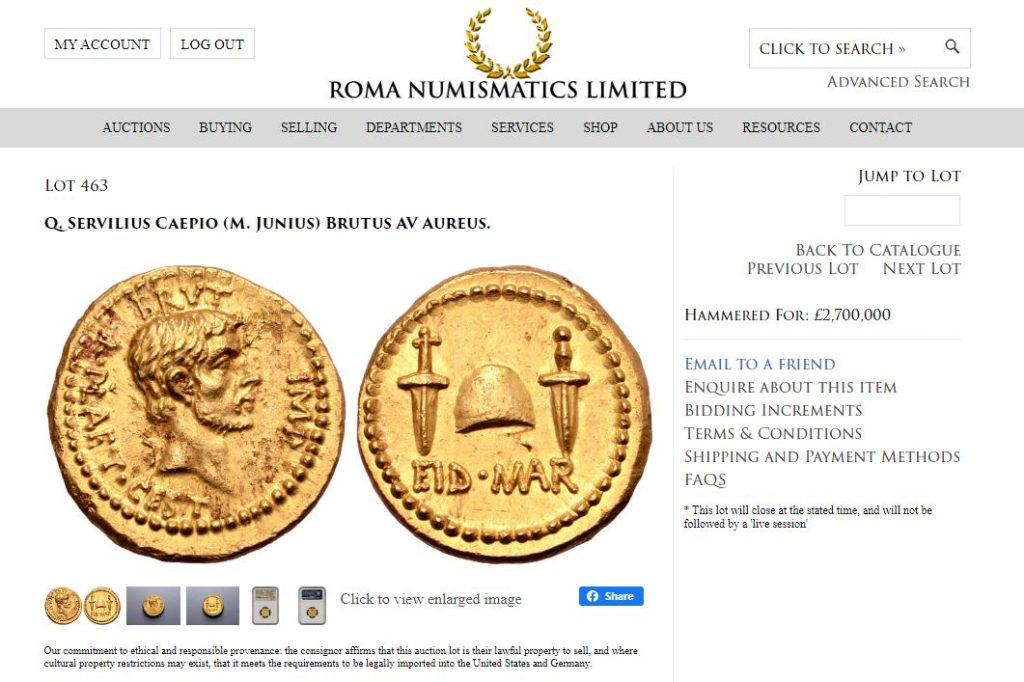 This is historically perhaps the most important coin of the Roman Republic. It was estimated at £500,000 and it sold for £2,700,000 ($3.5 million). This is the famous coin which confirms the very day that they assassinated Julius Caesar — the Ides of March 15, 44BC. There are only three such gold coins known; one is in the museum and the other is on loan to the Deuschebank exhibit.
There are less than 100 silver denarii struck of this 'Ides of March' design which have survived.
The previous record-holder was an ancient Greek coin with the facing portrait if a Satyr struck on a  gold stater of Pantikapaion, which was found in Ukraine in Crimea. This brought $3,250,000 in a 2012 New York auction.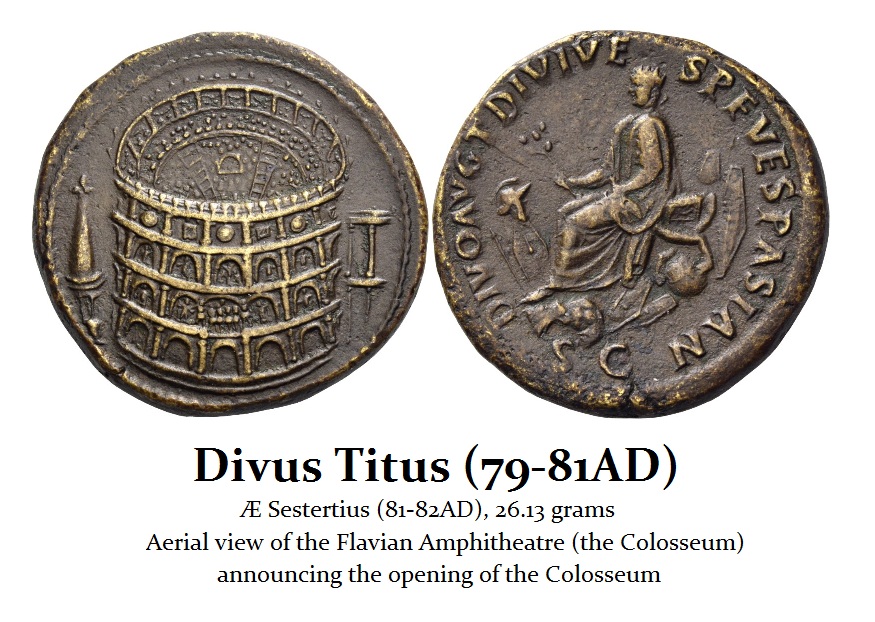 It seems as though people in Europe are pouring money into ancient coins, quite frankly beyond any previous boom. This sestertius was issued to commemorate the opening of the Colosseum. This coin was estimated at 200,000 Swiss francs. It sold for 425,000.
The three main reputable ancient coin dealers running auctions are Roma Numismatica in London, NAC in Zurich/London, and Leu Numismatik also in Zurich.