Blog/Basic Concepts
Posted Oct 10, 2016 by Martin Armstrong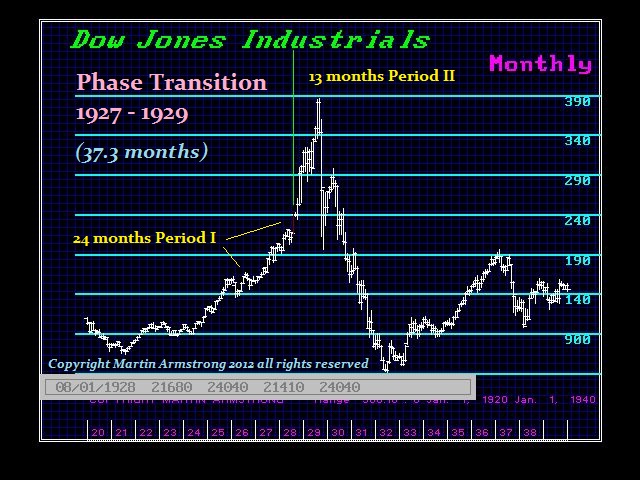 QUESTION:
Marty,
In your September 8 post you said "The Reversals have done a good job and this is actually an appropriate example of how to use them to stay out of trouble. Gold exceed the 1362 Month Bullish intraday moving up to 1377, but then failed to elect that number only to go crashing back down. On Friday, we had the 1311 Weekly Bearish. Gold fell to 1305 and then failed to elect that number only to rush back to the top of the channel."
It seems the same is true on the quarterly level as well. Gold exceeded the quarterly bullish at 1347 then failed to elect on September 30. Now today it goes down hard. Fascinating to watch your reversals work. I have been confused over the last months as I anticipated a 3 month reaction that has stretched to several months. it makes sense now since this was a 3 quarter reaction. Is that what you mean by everything is fractal?
Thanks for the ongoing education. Sometimes hard to comprehend but worth the effort. Looking forward to the next video. Do you still see a Possible November high or has the pattern changed.
ANSWER: This is why we look at time on five major levels. Reactions are limited up to three units of time and that runs up to yearly. For example, even if we look at the Great Depression, you will see a fall in the Dow from 386 to the 42 area. That took place in 34 months of from September 1929 to July 1932. It is confined to the three-year rule. Because it fell so far, it could not continue.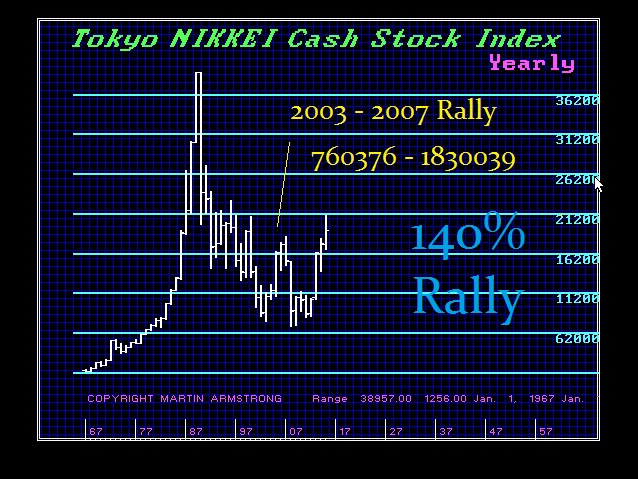 The Nikkei turned into a bear market passing that three unit time interval. Then the minimum became five to six years, and the next is 10 to 13. Go beyond that and you are off into 23 to 26 years. So it is a factor of how far you move within a given time period.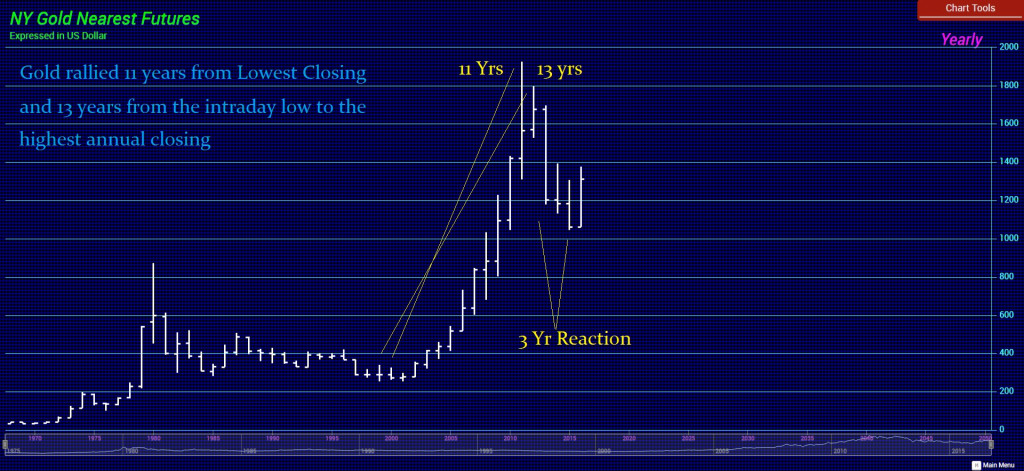 Even in gold, we bottomed on the benchmark (a date that we gave years in advance) in December and then elected the first Quarterly Bullish at the end of 2015, signalling a bounce. Gold rallied but could not close above the Monthly Bullish, and then it crashed but could not exceed the Quarterly Bearish. If we close below our Yearly Bearish Reversal at year-end, it will get interesting indeed.
So we have the combination of a three-year drop into 2015 from the highest closing, but a three-quarter reaction rally.