Blog/Basic Concepts
Posted Aug 7, 2020 by Martin Armstrong
QUESTION: At the WEC in Orlando, you said something was wrong. Was the computer picking up this event of a crash being contrived?
JF
ANSWER: The computer clearly was picking something beginning in August 2019, which corresponded to the start of the Repo Crisis and the reaction high in the Russel 2000. Yes, I warned that there would be a crash with the turn in the Economic Confidence Model in January 2020. A divergence was clearly unfolding and has been very dramatic. The failure of the Dow and Russel 2000 to rally compared to the NASDAQ reflected a Paradigm Shift, which also took place during the Great Depression.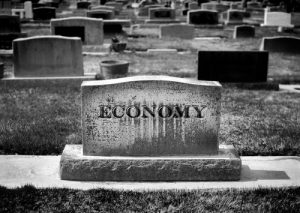 This is by no means a normal market, which is why the fundamental analysis makes no sense. The stock market rises while the economy declines. However, it is only selected segments of the economy, which is why there is such a disconnect between indexes and reality.