Blog/World Trade
Posted Oct 5, 2022 by Martin Armstrong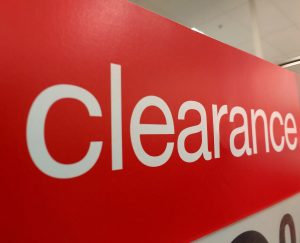 Retailers are set to have an excess of inventory this year after the prolonged supply chain crisis. Items were shelved by the time they arrived, and now these retailers must get rid of the excess. Stores such as Amazon and Target announced early holiday shopping discount days for October. A report by CNBC found that ocean freight orders have declined 20%.
HSL Logistics cut vessel capacity by 50% and said that may continue into 2023. Other liners are also confused as to what to expect with consumer demand. Warehouses have previously reported storage problems. The Wall Street Journal reported in August that Prologis Inc, the world's largest owner of warehouses by the square foot, said they could not currently meet inventory demands. They work with some of the largest corporations, such as Home Depot, Walmart, UPS, FedEx, and more. Prologis estimated it needed an additional 800 million square feet of storage space to keep up with new arrivals. Their 5,800 clients had already requested an average of 138,000 square feet.
Nike announced last week that its inventory grew by 65% during the last quarter alone. Nike Chief Financial Officer Matthew Friend said the excess will have a "transitory impact on gross margins this fiscal year." I thought that term had been discontinued. Friend went on to say the company will tighten "inventory buys around the world based on some of the risks that could materialize in the second half."
Expect to see store discounts on items, such as clothing, that have a short shelf life as people no longer want previous trends. Second-hand buyers like TJ Maxx and Burlington Stores will reportedly have better quality items typically not found in their stores. Retailers will be forced to discount items eventually if demand is not strong and are more likely to face losses the longer they hold on to inventory.