Blog/World Trade
Posted Sep 13, 2022 by Martin Armstrong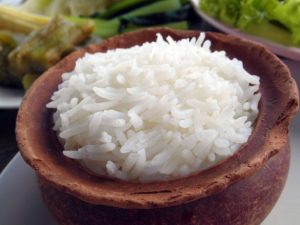 India is the largest rice exporter in the world. The nation saw the highest volume of rice exported last year at 18.75 million metric tons. In contrast, the second-largest exporter, Vietnam, sold about 6.5 million metric tons of rice that same year. Rice is the main staple in diets throughout the world. In the midst of food shortages, the Indian government decided to impose a 20% export duty on rice.
Importers are not too keen on the new export levy, and the plan has backfired. One million tons of grain now stand idle at Indian ports as buyers are refusing to pay the additional 20%. BV Krishna Rao, President of the All India Rice Exporters Association (AIREA), has stated that India has stopped loading all vessels with rice shipments. Another problem is that many buyers already paid for their orders but are now expected to pay an additional 20%. The margin for rice is small, and most buyers are not willing to cut into profits.
Perhaps the Indian government would like the world to see it has a stronghold over the world's rice supply. India currently sells to over 150 countries and now has leverage, considering the ongoing food shortages.