Posted May 15, 2023 by Martin Armstrong
Those who see what is coming are beginning to resist the Great Reset. Ultimately, their plan to create a one-world government will fail but it will take firm resistance. As one reader mentioned, English residents of Oxford began protesting the 15-minute city concept in March. Thousands of people took to the streets to protest what they deemed a "Stalinist-style, closed city."
Media agencies such as Politico are calling protestors far-right extremists. Yet thousands have joined the "Not Our Future" group to tell the global elite that they will not willingly surrender. Oxford's city council agreed to implement these cities within the next 20 years. Reporter Mark Dolan said the "dystopian" city planning would create ""a surveillance culture that would make Pyongyang envious." Tory MP Nick Fletcher called them an "international socialist concept" intended to "take away personal freedoms."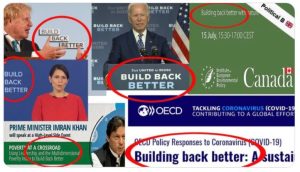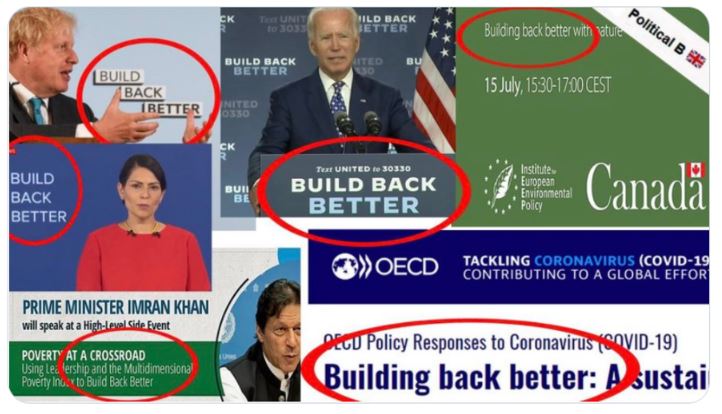 Bloomberg News condemned the protestors as well, calling them "a case study in conspiracy paranoia." They also called lockdowns a conspiracy before they happened. The plans for these cities are out in the open. Schwab clearly states his plan for the Great Reset in interviews, books, online writings, and conferences. He boasts about infiltrating cabinets across the globe. Every politician in recent years has had a big "BUILD BACK BETTER" logo on their podium. Everyone is suddenly pushing for the same non-existent issues such as creating legislation against naturally occurring weather patterns. It is in our faces, people. This is public information that the masses choose to ignore because it is upsetting.
As a reminder, here are some of the projections from the WEF for Agenda 2030:
All products will have become services
There is a global price on carbon
US dominance is over. We now have a handful of global powers
Virtual health assistants will replace human doctors
You will eat less meat
Refugees will be CEOs
The values that built the West will have been tested to the breaking point
Digital tech will close the gender and wealth gap
A global family of fun and functional cities
Technology in space underpins security on earth
You will own nothing and be happy
Again, this is all public information that can be found on the World Economic Forum's website.