Posted Nov 11, 2022 by Martin Armstrong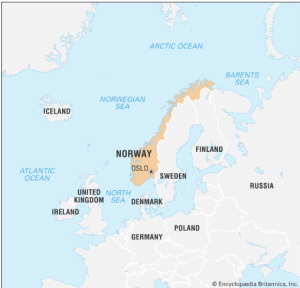 A contact from Norway shared this article, as the topic has not been discussed in the US media. NATO is forming a world army, as we have seen with troops being sent throughout Europe to train forces, specifically Eastern European forces. The northern nation of Norway has announced that the US will begin to manage its defenses.
Chief of Defense Eirik Kristoffersen predicts that Norway will be part of the area responsible for mobilizing a joint NATO command center. A final decision will be made during the first half of 2023. NATO currently has a command center in Bussum, Netherlands, which was activated in February as soon as the war began. Kristofferson said that the joint NATO venture is being led by the US Marines – first ones in, last ones out.
Once Sweden and Finland become full NATO members, they will join the joint NATO army. Finland has stated that it wants to be under the control of US forces, which was one of their premises when they decided to join the alliance. The Nordic alliance remains strong, and Norway's strategic placement will allow it to become the center of operations. With the powerful backing of the world's most powerful military, NATO's army will grow. They are preparing.