Posted Apr 10, 2017 by Martin Armstrong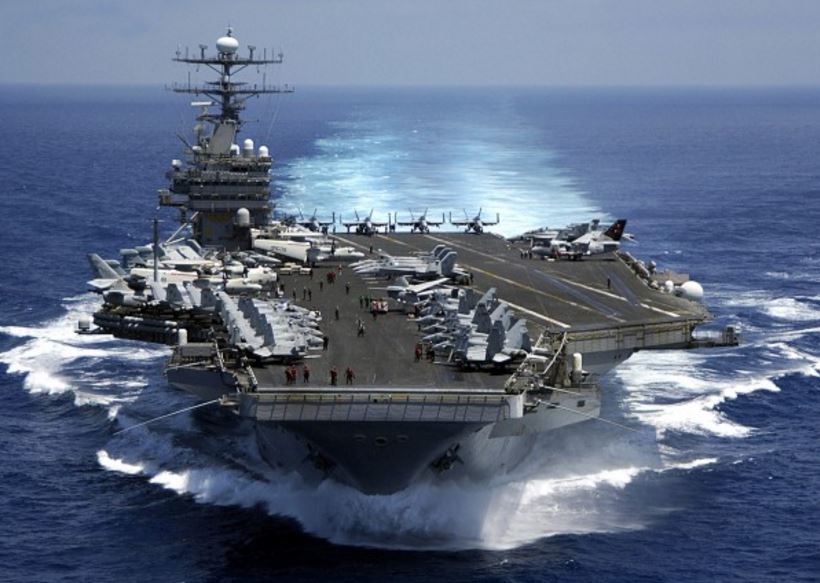 Trump has sent a demonstration of strength against North Korea deploying a group of aircraft carriers towards the Korean Peninsula. With the loose-canon in charge of North Korea, a show of force is not guaranteed to have any effect on giving him a second thought. The measure instead may more likely simply exacerbate tensions in the region. Unquestionably, North Korea remains the biggest threat in Asia.
The extensive sanctions have had no impact upon North Korea when you are looking at an absolute dictatorship. Another missile test is possible to coincide with the 105th birthday of the late state founder Kim Il Sung next Saturday. North Korea remains working on a long-range missile to be able to strike the West Coast of the USA.
Trump recently threatened that the US would be ready for dealing with North Korea if China did not exert pressure on Pyongyang in the dispute over the North Korean Atoprogram. There was no common ground between Trump and Xi Jinping onm dealing with North Korea and thus we see the deployment of the fleet. Some think that Trump's threats should be taken seriously given his response to a presumed poison gas attack a few days ago in Syria.
Meanwhile, North Korea threatened to be ready for a "ruthless blow" if the country was provoked by the USA.