Posted Sep 8, 2023 by Martin Armstrong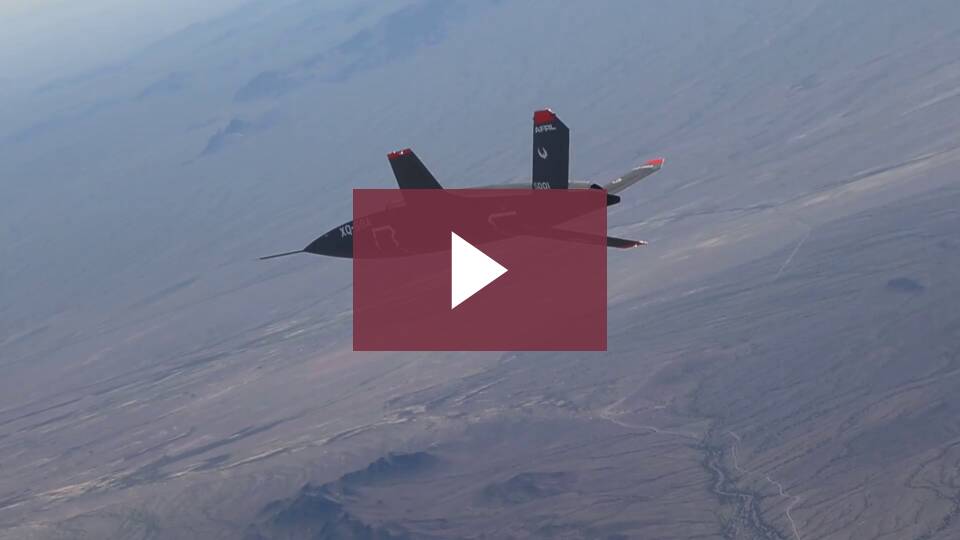 The US Air Force received their request by Congress to spend $5.8 billion on construction up to 2,000 unmanned aircrafts. These AI drones can operate autonomously without human interference. This means that the decision to decimate masses will not be up to human judgement. The Collaborative Combat Aircraft (CCA) program has been approved and the US government is actively preparing to fight in a largescale war.
The Kratos XQ-58A Valkyrie cost up to $7 million per unmanned combat aerial vehicle (UCAV). They have a range of 3,500 miles (5,600 kilometers) with a cruise speed of 548 mph (882 km/h). Kratos Defense and Security Systems owns the UCAV, and the two largest shareholders, of course, are BlackRock and Vanguard.
This will change the entire nature of war, shrouded in a grey area regarding ethics. Militaries can try to omit responsibility if they say a UCAV was operating on its own free will. Perhaps the aircraft will choose to liberate more poor nations in need of Democracy, especially if they have natural resources like oil. "AI will be a critical element to future warfighting and the speed at which we're going to have to understand the operational picture and make decisions," Brig. Gen. Scott Cain, the lab's commander, said. "AI, Autonomous Operations, and Human-Machine Teaming continue to evolve at an unprecedented pace and we need the coordinated efforts of our government, academia, and industry partners to keep pace."
This is a solution to the military personnel shortage every branch besides the Marines face. However, the destruction these AI machines will cause is untold. Kratos admits the XQ-58A Valkyrie is experimental. "The operational options that our family of UAVs brings to the warfighter are limited only by the imagination and provide CONOPS/CONEMPS options unavailable by any other competitor in the market," Kratos notes on its website. The country with the most effective technology will win future wars. All bets are off as they do not know how these unmanned aircrafts will operate amid an ongoing battle, but the US is willing to bet $5.8 billion on their success.