Posted Jan 6, 2023 by Martin Armstrong

COMMENT: Good Morning Mr. Armstrong, a long-time reader and client of Socrates and your conferences. I just read your entry for Belarus drafting 18 to 60-year-olds. I had a feeling that eventually, that would take place here in the states. I can tell you without a doubt, I will never comply. My family has served in WWII and Vietnam. We have given enough. I absolutely despise our government. I am wondering if this is part of the continued collapse of the government. With such low recruitment levels and the political fallout from the past few years, they must realize people will not be forced to serve. Especially those with the means to defend themselves. Is this a main component of civil unrest here with separatist movements? Just curious if you can elaborate on what you think will happen when they institute a draft here.
All the Best.
J
REPLY: My family has fought in every war since the American Revolution. My cousin still has the musket on his wall from the American Revolution. I lost half of my high school friends to Vietnam and my father and his three brothers were all in World War II and my grandfathers on both sides of the family were in World War I. There is no question that in a time of war, the first shot fired is both silent and never against an enemy. It is always against any truthful reporting of events.
The Defense Casualty Analysis System (DCAS) Extract Files contain records of 58,220 U.S. military fatal casualties of the Vietnam War. The government propaganda site, Wikipedia also directed by the Deep State, has low-balled the casualties claiming in total, all US and allied military deaths reached 282,000. We claim that is a victory for the VC lost 444,000 to possibly 666,000. The civilians who died have been low-balled with estimates of 405,000 up to 627,000. Just turn to Britannica and you get:
"In 1995 Vietnam released its official estimate of the number of people killed during the Vietnam War: as many as 2,000,000 civilians on both sides and some 1,100,000 North Vietnamese and Viet Cong fighters."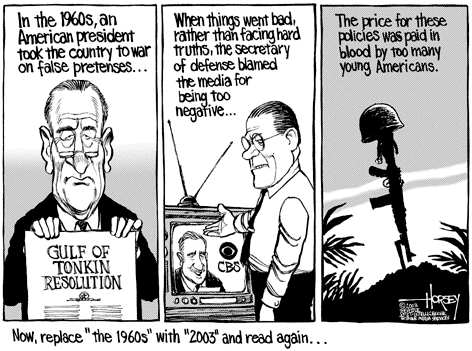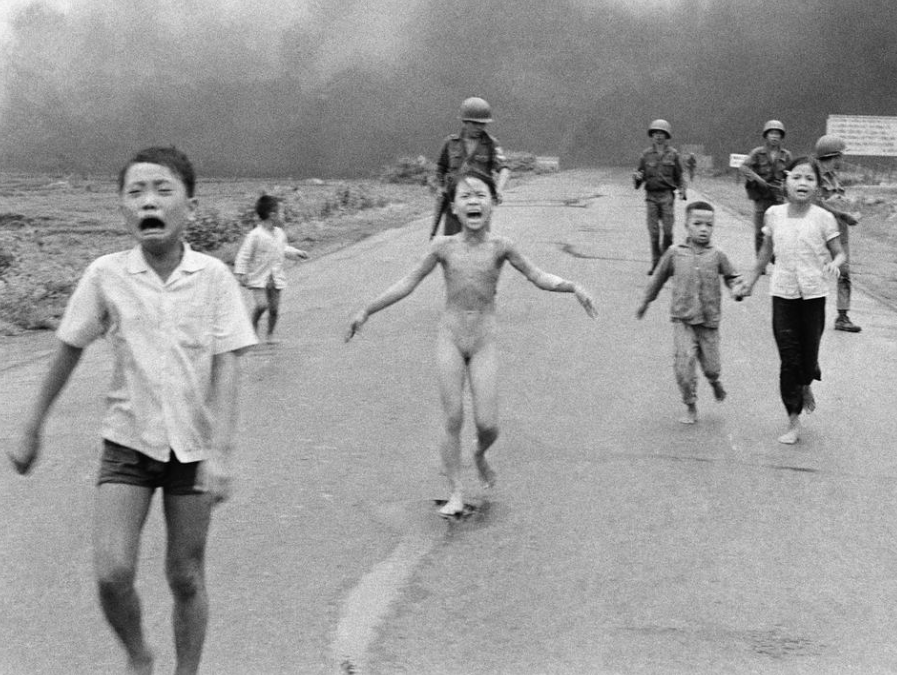 This is a famous photograph from Vietnam that is probably the most memorable of all time. You see South Vietnamese forces following terrified children. At the center is 9-year-old Phan Thi Kim Phùc, as she and other children are running from an aerial napalm attack on suspected Viet Cong hiding places on June 8, 1972. The plane accidentally dropped napalm on South Vietnamese troops and civilians. As always, just the collateral damage of war. The terrified girl had ripped off her burning clothes while fleeing. This photo was taken by Nick Ut of The Associated Press that captured the horror of Vietnam worldwide. It was 1972 when President Nixon said enough and promised to bring the troops home.
This 9-year-old make girl running from napalm, Phan Thi Kim Phúc, had profoundly changed her forever. Such people are tormented for a lifetime. They wake up at night dreaming over and over about the horror of those events for the rest of their lives. Kim Phúc was bitter and full of hatred she said. Later, she picked up the Bible and converted to Christianity. Today, she lives in Toronto with her family and helps other children victims of war around the world. It is those who survive who are profoundly tortured for the remainder of their lives. That is the real cost of war that nobody cares about.

The official estimate of civilian deaths in World War II stands at a total of 70–85 million. The actual military deaths were 21,000,000 to 25,500,000. There is ALWAYS an equal amount of civilian deaths in times of war. Those in power never want to talk about that.