Posted Sep 19, 2022 by Martin Armstrong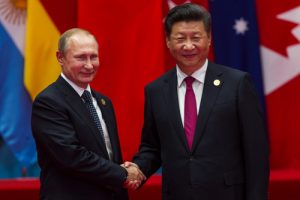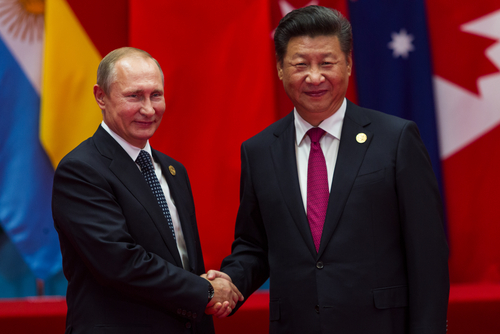 China is no stranger to Western alienation and hostilities. Putin is looking to strengthen his alliance with China by affirming that Russia will adhere to China's domestic policies as long as China repays the favor.  "We intend to firmly adhere to the principle of 'One China'," Putin stated as Taiwan has become a hot topic. Putin went on to say that he "condemns provocations by the United States and their satellites in the Taiwan Strait." China was bordering on neutrality until recently coming under fire for its One China policy. China can now see itself in Russia.
Xi Jinping and Vladimir Putin met this Thursday in Uzbekistan for the first time since Russia invaded Ukraine. Both want to end NATO expansion and agreed to a "no-limits" partnership. Xi warned Biden at the beginning of the year that sanctions on Russia could cripple the global economy. The US warned China to stay out of its affairs but then provoked China by sending leaders like Pelosi to Taiwan. The New World Order first targeted Donald Trump in an effort to remove him from power. Putin is second on their list, followed by Xi.
China knows that the US is in a decline and is strategically placing its finances and policies accordingly. When I met with the central bank of China, they were not bureaucrats – they were traders. When I was asked by people in the US Treasury upon my return what it was like, I responded that they only hired people with experience. They sent everyone to work on trading desks around the world, and then they returned to China to run the central bank. The West hires academics who believe reading a few books is sufficient experience. Similarly, politicians no longer understand diplomatic relations and are willing to sacrifice the economy to uphold petty perpetual disagreements while demonizing opponents.