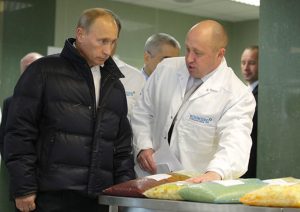 Wagner boss Yevgeny Prigozhin's death remains unresolved. How did his plane go down? Some had said it was a deliberate missile attack. President Vladimir Putin believes someone onboard detonated hand grenades. Prigozhin was flying to St Petersburg with 10 additional people composed of three crew members and four bodyguards.
"There was no external impact on the plane – this is already an established fact," Putin said to dispel rumors of a missile attack. "Fragments of hand grenades were found in the bodies of those killed in the crash," Putin told a meeting of the Valdai Discussion Club in the Black Sea resort of Sochi. No additional details have been released.
Furthermore, Putin said he was displeased with the investigation as they did not drug test the bodies or what was left of them. Ten billion in cash and five kilos of cocaine were found in Wagner's office headquarters. Why avoid this important aspect of the autopsy?
Russia remains adamant that it had no involvement. We may never know the true details surrounding Prigozhin's final moments.
Interestingly, news that Prigozhin was working with Chinese companies for satellite imagery was revealed on the same day. The Wagner Group signed a contract in November 2022 with China for the use of two satellites for spying. Beijing Yunze Technology Co Ltd, owned by Chang Guang Satellite Technology (CGST) to Nika-Fru, received $30 million for the two satellites. Wagner called upon the company for images of Moscow in May 2023, before the attempted capitol siege. So would the Russian government have been aware of this contact? The Chinese company may not have known about the mutiny that was going to take place, and Russia certainly was unaware. Another layer into the mysterious death of Yevgeny Prigozhin.