Posted Oct 24, 2022 by Martin Armstrong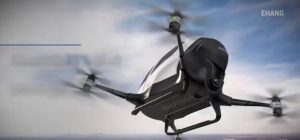 Reports first circulated that Iranian soldiers were training Russians to operate drones after numerous reports of technical failures. Both Tehran and Moscow denied the allegations, but the writing was on the wall. Now, there are reports of at least ten Iranians dying from Ukrainian air strikes.
Some ask whether it would be safer for Russian soldiers to train in Iran, but they're missing the point. The "training" is no different than fighting alongside Russian troops. Over 20 Iranian instructors have been spotted in Crimea and Kherson Oblast.
"The Russians took Iranian instructors to the territory of the temporarily occupied Kherson Region and Crimea to launch Shahed-136 kamikaze drones," the Ukrainian Nation Resistance Center claimed. "They teach the Russians how to use kamikaze drones, and directly monitor the launch of drones on Ukrainian civilian targets, including strikes on Mykolaiv and Odesa."
This open door is an invitation for foreign troops to fight alongside Ukraine or Russia under the premise of training. It matters not who is holding the controls as the training is taking place in an active warzone. Ukraine is already asking foreign nations to begin "testing" their military defenses on their soil, pointed at the Russians. "Today hundreds of Iranian drones are undergoing 'test runs' on our land, killing civilians," the Defense Ministry wrote on Twitter. "These drones were not intended for use against Ukraine. To have a strategic advantage over its enemy, Israel should conduct a 'test run' of its air defenses Ukraine is the best testing ground."
Iran could turn around and declare this an act of war or use this as an excuse to fuel the flames. If someone from the West or an Asian ally were training Ukrainian forces in a warzone, their individual government would certainly escalate the situation if Russians killed their soldiers. Iranians are already on the ground fighting alongside Russians, paving the way for other nations to join the fighting on the frontlines.