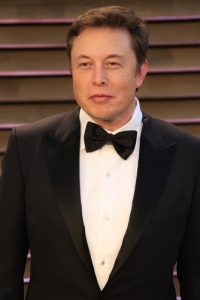 Israel has stripped Gaza of all electricity, and over 2.2 million people no longer have access to basic necessities. Elon Musk announced over the weekend that he would send Starlink connectivity to Gaza. "Starlink will support connectivity to internationally recognized aid organizations in Gaza," Musk posted on X.
A billionaire's net worth provides more than money can buy. Musk has the ability to intervene in international affairs on his own accord. Palestine did not ask Musk for help; he simply decided to provide it on his own. Musk provided Starlink connectivity to Ukraine after Ukrainian officials urged him to help the innocent people living there. He was celebrated in the media as a hero for powering Ukraine, but now, he is being villainized for his efforts to help the people of Palestine.
Oh the Irany … pic.twitter.com/a1x9hFgJ0Y

— Elon Musk (@elonmusk) October 28, 2023
Israel is angered that their communication blackout is coming to an end. Israel's Communications Minister Shlomo Karhi promised, "Israel will use all means at its disposal to fight this." He continued, "HAMAS will use it for terrorist activities. There is no doubt about it, we know it, and Musk knows it. HAMAS is ISIS. Perhaps Musk would be willing to condition it with the release of our abducted babies, sons, daughters, elderly people. All of them! By then, my office will cut any ties with Starlink."
The United Nations and World Health Organization have said they have been unable to reach their people on the ground in Palestine. The world condemned Russia for committing a war crime, but it is ok when Israel and the West use these tactics against civilians.
Another game changer in this war is X, formerly known as Twitter. Musk is not deplatforming people who disagree with the narrative. In fact, absolutely everyone is taking to X to express their views, including members of Hamas. This is one of the last platforms for free speech without censorship. Musk is using his wealth and technology for the greater good. Time will tell if the powers that be have the power to cancel an influential tech billionaire.