Posted Apr 4, 2022 by Martin Armstrong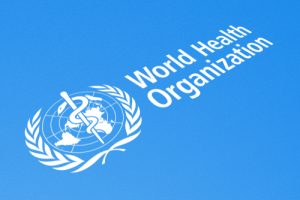 The skeptics were concerned about the long-term effects of the mRNA vaccines. "Safe and effective" was the slogan promoted to the masses as the major pharmaceutical companies refused to reveal their initial studies. We know that the vaccine can cause heart inflammation (myocarditis), menstrual changes, anaphylaxis, thrombosis, Guillain-Barré Syndrome, and even death.
The World Health Organization (WHO) is reporting on a new side effect: hearing loss. The WHO has recorded 367 cases of tinnitus and 164 cases of hearing loss. The Pfizer/BioNTech vaccine specifically was responsible for around 80% of reported cases, according to the WHO. Hearing loss is not currently listed as a side effect of the vaccine, and only the Janssen product has been flagged for causing tinnitus (primarily in women).
Yet, the Centers for Disease Control and Prevention (CDC) still asks people as young as five to take the "safe and effective" vaccine. I fear that additional ailments will present themselves as time goes on. Bottom line: these vaccines are not safe. Governments can no longer ignore this fact, and yet, they are continually forcing the masses to take countless doses of this poison.
"Trust the science!" Oh, sorry, what was that? I did not hear you.