Posted Jan 7, 2022 by Martin Armstrong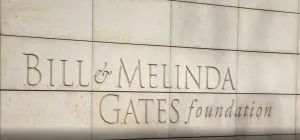 Bill Gates did not become one of the richest men in the world by investing in stocks. I am not recommending any of these particular stocks, but I do want to point out where Bill Gates' interests lie. Notice how his foundation is invested in what many would consider COVID-sensitive equities such as Caterpillar and FedEx. Nearly half (45%) of his portfolio under his foundation is invested in his former buddy Warren Buffett's company, Berkshire Hathaway. Warren Buffett subtly distanced himself from Bill Gates last year and resigned from the Bill and Melinda Gates Foundation after 15 years.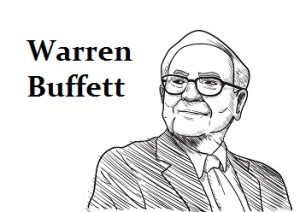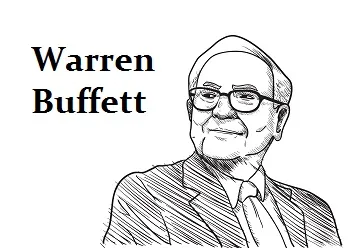 Before I share Bill's portfolio, I must mention that Warren Buffett is now obligated to provide shares to the Gates Foundation. In June 2006, Buffett drafted the following letter:
"I greatly admire what the Bill & Melinda Gates Foundation ("BMG") is accomplishing and want to materially expand its future capabilities. Accordingly, by this letter, I am irrevocably committing to make annual gifts of Berkshire Hathaway "B" shares throughout my lifetime for the benefit of BMG. The first year's gift will permit an increase in BMG's annual giving of about $1.5 billion. In the future, I expect the value of my annual gifts to trend higher in an irregular but eventually substantial manner.

Here are the mechanics: Ten million B shares will be earmarked by me for BMG contributions. (I currently own only A shares but will soon convert a number of these to B.) In July of every year, or such later date as you elect, 5% of the balance of the earmarked shares will be contributed either directly to BMG or to a charitable intermediary that will hold the earmarked shares for the benefit of BMG. To illustrate, in 2006, 500,000 shares will be contributed. In 2007, 475,000 shares (5% of the 9,500,000 remaining after the 2006 contribution) will be contributed and thereafter 5% fewer shares will be contributed each year.

There are three conditions to this lifetime pledge. First, at least one of you must remain alive and active in the policy-setting and administration of BMG. Second, BMG (or any intermediary) must continue to satisfy legal requirements qualifying my gifts as charitable and not subject to gift or other taxes. And, finally, the value of my annual gift must be fully additive to the spending of at least 5% of the Foundation's net assets. I expect there to be a ramp-up period of two years during which this condition will not apply. But beginning in calendar 2009, BMG's annual giving must be at least equal to the value of my previous year's gift plus 5% of BMG's net assets. If this amount is exceeded in any year, however, the excess can be carried forward and be offset against a shortfall in subsequent years. Similarly a shortfall in a given year can be made up in the following year."
Buffett followed the letter by stating that in the event of his death, he expects contributions to the foundation to continue. "I will soon write a new will that will provide for a continuance of this commitment," he penned. Although Buffett resigned last year, he also gifted the foundation $3.2 billion. However, that is based on the formula presented in his letter above from 2006 as Berkshire shares have spiked. Buffett knows that he will receive a tax incentive for donating money to the foundation as it could not possibly spend it all. Buffett says he received 40 cents in tax benefits for every $1,000 donated, but tax experts seem to believe that is misleading. Since he is avoiding capital gains and estate taxes that could hover around 40%, some experts believe he is saving around $400 to $740 on every $1,000 he gives away.
Here is a list from 2021 of the foundation's portfolio:
Berkshire Hathaway (BRK.B)
Waste Management (WM)
Caterpillar Inc. (CAT)
Canadian National Railway (CNI)
Walmart (WMT)
Ecolab (ECL)
Microsoft (MSFT)
Crown Castle International (CCI)
United Parcel Service, Inc. (UPS)
Schrodinger, Inc. (SDGR)
Coca-Cola FEMSA, S.A.B. de C.V. (KOF)
Deere & Company (DE)
FedEx Corp. (FDX)
Grupo Televisa SAB (TV)
Coupang, Inc. (CPNG)
Alphabet (GOOG)(GOOGL)
Madison Square Garden Sports Corp. (MSGS)
Weber Inc. (WEBR)
On Holding AG (ON)
Mexico Fund (MXF)
Affirm Holdings, Inc. (AFRM)