Blog/The Hunt for Taxes
Posted Nov 16, 2017 by Martin Armstrong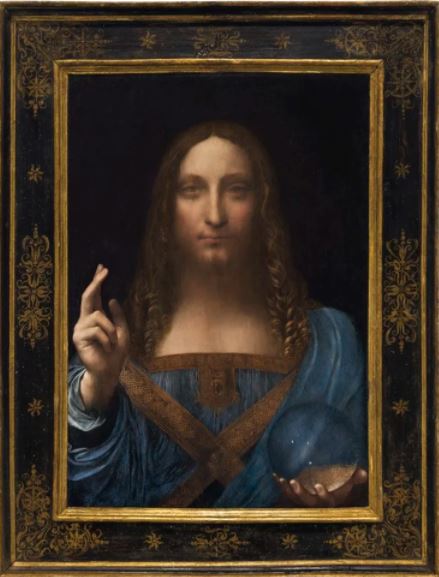 Leonardo da Vinci's 500-year-old painting known as Salvator Mundi (Saviour of the World) is the only work in private hands. It just sold at Christie's auction room in New York for a record $450m – almost half-billion. The painting apparently once belonged to King Charles I of England back in the 1600s. The last time it was sold at auction was 1958 when it was sold in London for a mere £45. At that time, it was generally believed to have been the work of a follower of Leonardo rather than the work of Leonardo himself.
The painting was sold by the family trust of the Russian billionaire collector Dmitry E Rybolovlev, who is reported to have bought it in a private sale in May 2013 for $127.5m. So that's a pretty good profit. It is the highest auction price ever paid for any work of art.  There are fewer than 20 of Leonardo paintings in existence. The Salvator Mundi, is believed to have been painted sometime after 1505. The bidding began at $100m and the final bid for the work was $400m, with the buyer's premium, the full price up to $450.3m. The unidentified buyer was involved in a bidding contest, via telephone, that lasted nearly 20 minutes. The mystery buyer hopefully lives outside of New York so that avoids the sales tax. Purchases above $110 are subject to a 4.5% New York City Sales Tax and a 4% NY State Sales Tax. That makes anything bought in New York City subject to a total Sales and Use Tax of 8.875%. What is astonishing, is that with taxes, rates rise with the more people. That is counter to capitalism which dictates that prices decline with scale. Government costs rise with the scale showing something is just not right!
Obviously, this is serious money still moving off the grid!