Blog/Emerging Markets
Posted May 20, 2022 by Martin Armstrong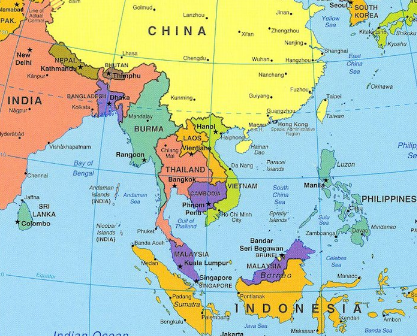 Sri Lanka has defaulted on its debts for the first time in its history. It has faced an economic and political crisis triggered by global shock waves from the pandemic and the war in Ukraine. Inflation has hit 40% and the shortages of food, fuel, and medicines combined with the rolling power blackouts, have led to nationwide civil unrest. Their currency has been collapsing and in the face of rising US dollars, they are unable to pay their debt.
Sri Lanka will lower the maximum amount of foreign currency that individuals can possess to $10,000 from $15,000 and penalize anyone who holds it for more than three months. The central bank announced the new rules yesterday, as police fired tear gas and water cannons at thousands of students demanding the government step down for failing to solve the country's economic crisis.
Sri Lanka is actually the oldest democracy in Asia, and now it is the first default by an Asia-Pacific nation this century. I have warned that the rise in the dollar and the rise in US interest rates would set off an economic crisis in the Emerging Markets. This is just the beginning. It is also what I have tried to point out that the CIVIL UNREST forecast is the precursor to international war and they are the greatest risk to institutions and political change.
Sri Lanka said last month that it would stop repaying its international debts to conserve dwindling foreign currency reserves, vital for importing key raw materials from overseas. It is caught between a rock and a hard place as shortages and inflation rise it is having a devasting effect upon third world countries. The first revolution was in Pakistan. We are looking at the widespread political crisis unfolding in emerging markets. The central bank governor, Nandalal Weerasinghe, said: "Our position is very clear: until there is a debt restructure, we cannot repay."
Ironically, it was John Exter (1910–2006) who was an American economist, a member of the Board of Governors of the United States Federal Reserve System, and the founder of the Central Bank of Sri Lanka, who was the first central banker to come to visit me in our office in Princeton, New Jersey which began to open my eyes that the forecasts I was putting out were important beyond simply trading. He visited me in 1983.