Posted Feb 23, 2018 by Martin Armstrong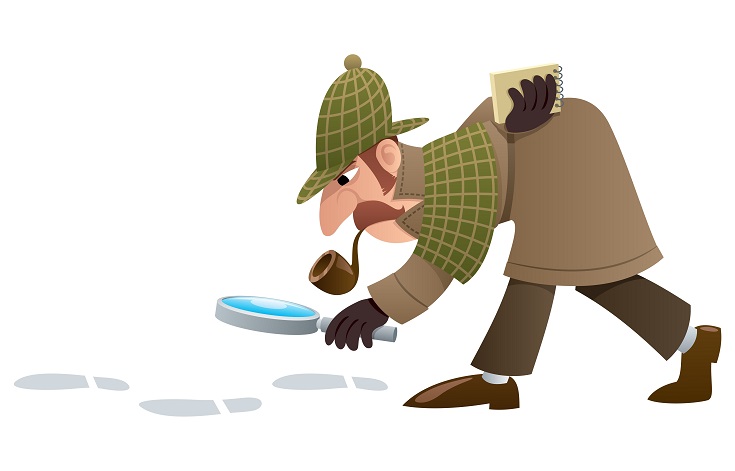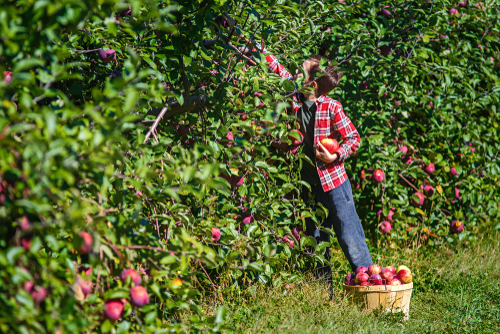 From January 31st, 2018, the UK authorities have a new power. They can now use new and expansive investigative authority to require both individuals and corporate bodies to provide information as to how they acquired property. Known as Unexplained Wealth Orders ("UWOs"), which is another step toward tyranny all because governments are totally incapable of managing their own finances. They line their own pockets with promises of pensions for government workers and when they need to be paid their attitude is simply that the people are like an apple orchard – just go pick some more apples when you get hungry.
The new UWO imposes obligations to disclose information with respect to property anywhere in the world and can even be served on persons living outside the UK. Britain is taking a step closer toward imposing worldwide taxation for it is now requiring even non-resident to divulge information that historically was not taxable. The legal framework behind UWOs, and their interaction with other criminal and civil statutes, as well as the implications for individuals, institutions, and trustees are serious issues.
What has taken place is rather stark and we can expect that other countries will file Britain's lead. This new law has turned the entire legal system on its head. We have always believed that we were supposed to be innocent until proven guilty. That has been completely eradicated from the law. The UWOs now presume guilty and it becomes your burden to prove you are innocent.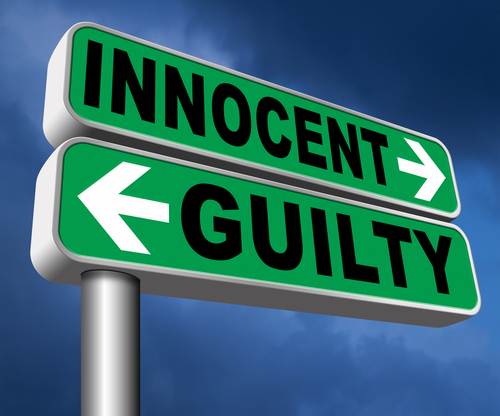 The Legal background
Sections 1 to 9 of the Criminal Finances Act 2017  have now amended section 362 of the Proceeds of Crime Act 2002, This has created a whole new regime of UWOs. As of January 31st, 2018, several of the UK authorities have new powers including the National Crime Agency, Serious Fraud Office, Financial Conduct Authority and HM Revenue & Customs. All of these agencies are now able to require both individuals and corporate bodies to explain how they obtained an interest in a specified property.
The Court may now also engage in a UWO requirement where the following four conditions are satisfied:
Condition 1: There are reasonable grounds to believe that the person holds the asset(s).
Condition 2: There are reasonable grounds to believe that the cumulative value of the asset(s) is greater than £50,000.
Condition 3: There are reasonable grounds for suspecting that the known source of the person's lawfully obtained income would have been insufficient for the purposes of obtaining the property – for these purposes, the Court will consider any mortgage or other security that it is reasonable to assume was or may have been available and assume that the person obtained the property for market value.
Condition 4: The person falls into one of the following categories –
· The person is a "Politically Exposed Person" ("PEP") i.e. someone entrusted with prominent public functions by an international organization or any country other than the United Kingdom or another EEA state;
· The person is a family member, a close associate or a connected person of a PEP;
· There are reasonable grounds for suspecting that the person is, or has been, involved in serious crime (either in the UK or elsewhere) ("a suspected criminal") – serious crime will include fraud, money laundering, tax evasion, sanctions offenses, and bribery and corruption; or
· The person is connected with a suspected criminal.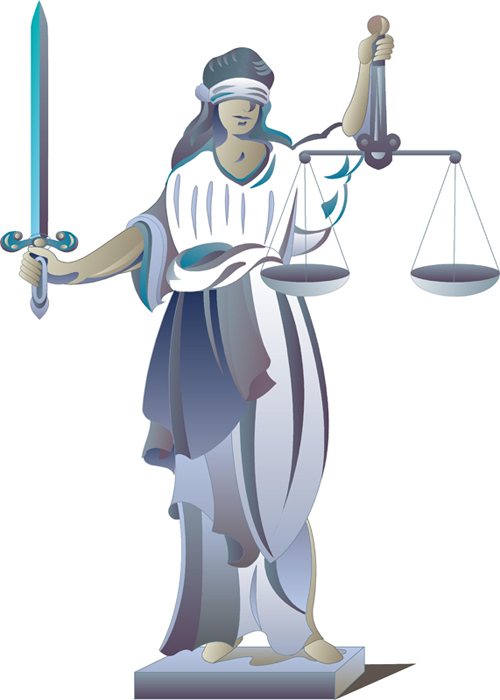 UWOs must be served in accordance with the usual Civil Procedure Rules. So in other words, we are looking at a whole new type of power. You are now GUILTY and you must prove your INNOCENCE.  I have explained that I was held in prison for "Civil Contempt" not CRIMINAL. The difference is one I was being "coerced" and the other is you are being "punished" so only then are you entitled to a real trial by jury.
Here we have the same pretense. The burden and standard of proof regarding UWOs fall under the civil investigative tools and as such they do not form part of the UK's criminal law regime. Therefore, as long as it is civil, you can be stripped of all rights and any imprisonment is "coercive" so you are not being punished. Consequently, the UK authorities can engage in full-blown tyranny applying for a UWO they will only need to show "reasonable grounds" for their suspicions. This is a much less onerous legal standard than the "realistic prospect of conviction" standard required in order to bring criminal prosecutions what is called in America "probable cause".
The real danger her is there is no practical limitation on the scope. That means the UK is applying the scope to worldwide turning its citizens and corporations as well as trusts into tax slaves. Laws are normally limited to TERRITORIAL JURISDICTION meaning if you killed someone in Paris, you stand trial in Paris not in Hong Kong or wherever you are a citizen. Hence, here the scope of UWOs can be made in respect of any property, regardless of where in the world it is located converting everyone to a tax slave. This applies to any individual or corporate, whatever their place of residence, business or incorporation (there is no requirement to demonstrate a nexus/connection to the UK). This is really tyranny for the way the code is written, they could bring this to anyone even if not British. UWOs can be made in respect of any property, including property acquired before January 31st, 2018, as well as property held by more than one person meaning partnerships and trusts. Laws have traditionally been regarded as tyranny if they are applied retroactively, known as Ex Post Facto. Here, because this is "civil" in pretense, they are circumventing all the historic safeguards against legal persecutions by writing a law after the fact to make something criminal. In other words, you bought a truck and environmentalists grab the political power and make it a crime for anyone to have previously bought a truck.
The penalties of a failure to respond to the UWO within the prescribed time without reasonable excuse will give rise to a presumption that the property specified in the UWO is recoverable for the purposes of a Civil Recovery Order which means the property will be presumed to be ill-gotten gains and seized by the government. You then will have the burden to prove you are innocent and you are presumed to be guilty. If you refuse to answer, they can throw you in prison until you die as they did with me using the contempt of court powers. If you lie in any statement in response to a UWO, now this becomes criminal and punishable by a prison sentence of up to two years and/or a fine.
You will be deemed guilty unless you have "reasonable excuse" to have failed to comply with the terms of the UWO, yet what constitutes a "reasonable excuse" is not actually defined. In the States, a mother was required to pay her son's student loan even though he had been killed and the court held that was not a "reasonable excuse" so this becomes a pure tyranny.
The UWO also allows in the legislative changes a new Interim Freezing Order ("IFO"). So, the government can freeze your assets until you comply. The High Court may grant an IFO to prohibit a respondent to a UWO (and any other person with an interest in the property) from dealing with the property specified in the UWO. If the court issues an IFO, the agency bringing the action must determine whether or not to instigate proceedings within 60 days. If it fails to do so, the IFO will expire, however, the relevant authority is still free to determine what proceedings it may take against the respondent "at any time" in the future without any statute of limitations – another tyranny under the law.
The DANGER in this legislation is simple. It is pure and unadulterated tyranny for it removes ALL protections of law and shreds the English Bill of Rights no less the Magna Carta.  Then King John also derived income from fines, court fees, and the sale of charters and other privileges. Fines were called "amercements" and at the time, it was said that there was hardly an Englishman of substance who had not been amerced at least once a year. Magna Carta introduced the right to trial by jury, where the people decide if someone is guilty and what the fine should be. This drastically curtailed the king's abuse of the legal system at that time. King John was very unpopular, for he had intensified his efforts to maximize all possible sources of income to regain Normandy. Contemporary commentators describe him as "Avaricious, miserly, extortionate and money minded."
The entire right to trial by jury was to stop the king and his corrupt courts from fining people to raise money. This law has shredded the Magna Carta and has restored all the former tyranny of the King once again to raise money. In 2015, that marked the 800th year following the signing of Magna Carta.