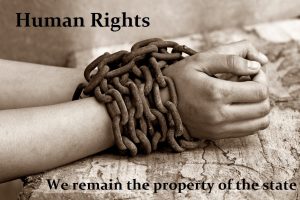 The US has long had the distinction of being the "world police" who would protect citizens of other nations against human rights abuses. Now, countries like Iran and North Korea are pointing their finger back at the US for its alleged double standard.
Russian Ministry Spokeswoman Maria Zakharova said, "It's time for the US to drop the mentor's tone and look in the mirror." Russia previously issued a series of statements to the US after Russian reporters covering the protests were injured by the police. Putin himself said he would not tolerate an uprising in Russa.
North Korea, the hermit country notorious for controlling every action of its citizens, also condemned the US' actions. The Workers' Party of Korea (WPK) accused US Secretary of State Mike Pompeo of being "deeply engrossed in espionage and plot-breeding against other countries, [and] has become too ignorant to discern where the sun rises and where it sets." Pompeo has been an outspoken proponent of Hong Kong's independence and advocated eliminating their special trading status.
Hong Kong leader Carrie Lam accused the US of using a "double standard." "They value very much their own national security, but are biased in viewing ours," Lam said earlier in the week. "There are riots in the United States and we see how local governments reacted. And then in Hong Kong, when we had similar riots, we saw what position they adopted," Lam observed.
China, who gathered the Muslim Uighur population into detention camps, insisted that the US "safeguard and guarantee the legal rights of ethnic minorities."
Iran's Foreign Minister, Mohammad Javad Zarif, exposed the double standard by reposting a warning to Iran issued by Mike Pompeo in which he replaced the word "Iran" with "America."
Secretary Pompeo fired back at Zarif, "You hang homosexuals, stone women and exterminate Jews." Although the level of control and human rights abuses cannot be compared to other nations, it is hard for the US to maintain a moral high ground when it deploys the military against its own citizens.