On June 23, the people of Britain will decide whether to exit (BREXIT) the European Union. The outcome of this historic vote will determine Britain's future. This is an incredibly important vote for it will determine the fate of note just Britain, but also Europe as a whole.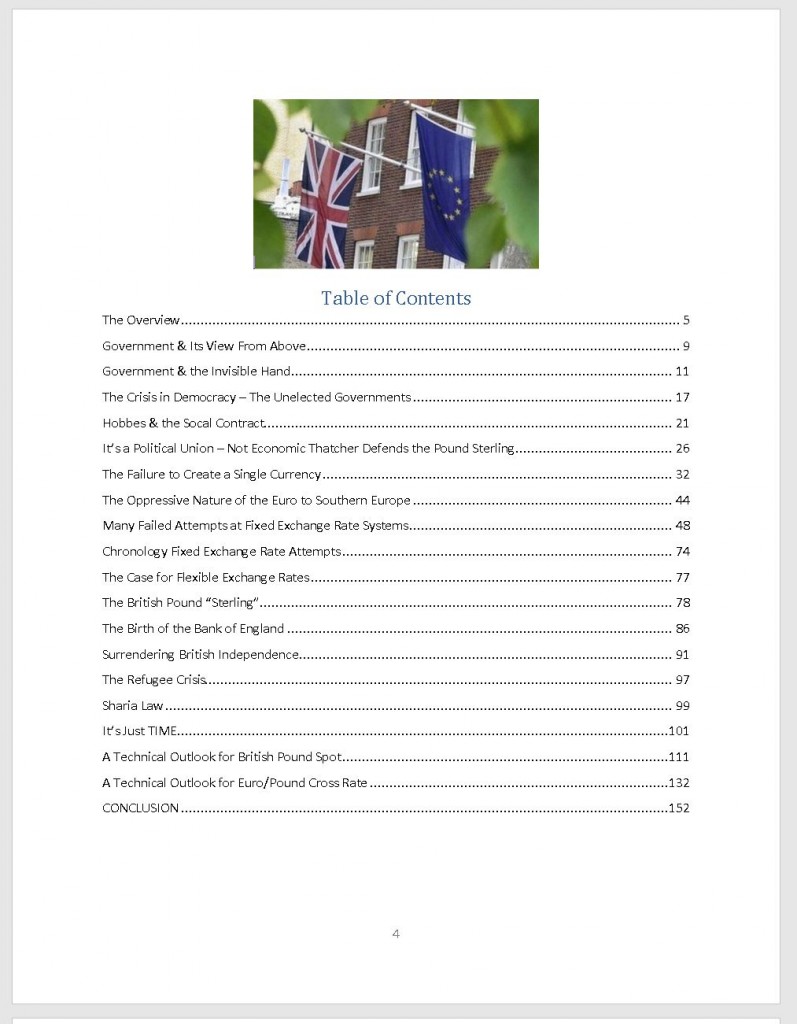 This special "BREXIT" report answers many of the questions surrounding the vote and explores the historical patterns that have a tremendous impact upon where we go from here.
This vote will decide the fate of Britain and Europe, but it will also directly impact the likelihood of the trend in global currencies that will impact the United States and the fate of the dollar.
We cover Britain and its 309.6 year cycle as well as provide the forecast for the British pound and the Euro/Pound Cross rates.
Purchase the "Brexit" report — $250
(Watermarked Report will be emailed next week)