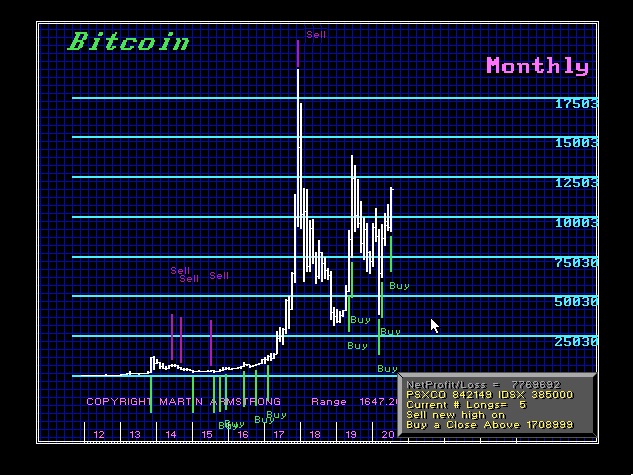 We have been battling in Europe over our report produced by Socrates on Bitcoin which the banks seem to be throwing into the same category as banned countries. Below is an excerpt from the clearing bank in Europe which is even banning Israel putting it in the same category as Iran and North Korea. The credit card companies refuse to allow us to sell any reports to these listed countries below as well as the Bitcoin report. Anything to do with Bitcoin is being regarded as potentially illegal.
We have attempted to talk to the regulators on this matter and they are throwing it all into the same bin – selling bitcoin or reporting on bitcoin. This appears to be what I have been warning about that in moving to eliminate paper money and force everyone into their new digital currency in the wings within Europe, is a warning about cryptocurrencies in general and there is also a threat on the horizon regarding gold. The EU will not tolerate any competition for the object of canceling the currency supported by the Great Rest and Bill Gates, is to prevent any form of alternative money.
This sudden policy of throwing even commentary on Bitcoin into the same category as dealing with Iran or North Korea is just shocking. Trying to explain this is simply commentary and not buying or selling Bitcoin seems to go nowhere. They pull anything off YouTube that goes against the Great Reset. It appears they are perhaps preparing for the same action in Europe against cryptocurrencies.
---
We responded:
topic – Bitcoin is merely the name of the asset subject being discussed!   I am happy to seek advice directly from the UAE Central bank for clarification on the Bitcoin issue if you think that would help?
The below is an excerpt they insist we sign.
---
The Merchant undertakes that under no circumstance, shall Iran, Israel, North Korea, Cuba, Syria & (or) Crimea (restricted countries/regions) related business activity, directly or otherwise, be routed through any of its Merchant Account(s) maintained with Telr. This undertaking equally applies to business activity relating to Sudan (North) where there is any US element such as but not limited to; USD, US territory or person, US owned / controlled entity or US origin goods. Business activity includes, but is not limited to:
Trade and trade related transaction(s), including but not limited to: shipments/trans shipments (import/export, insurance / re-insurance, etc.) to/from restricted countries/regions,
payments to/from restricted countries/regions,
dealings with governments of restricted country/region or financial institutions/persons/entities determined to be affiliated with or acting on behalf of the governments of restricted countries/regions,
Bitcoin and other non-fiat currencies.