Blog/Cryptocurrency
Posted Mar 21, 2023 by Martin Armstrong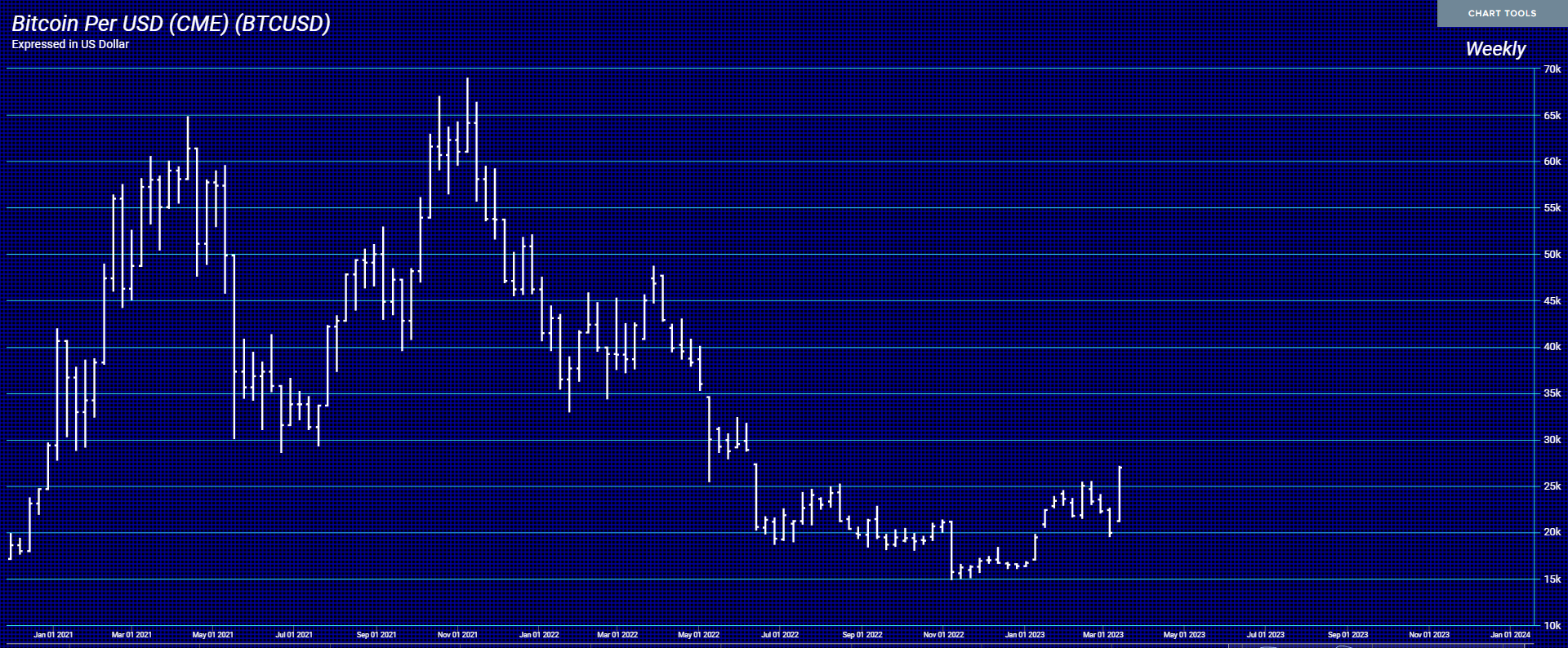 COMMENT: Mr. Armstrong, I just wanted to thank you for the education. When you explained that Bitcoin was not some hedge against central banks or an exception to everything out there but was just another trading vehicle, you saved my life for sure my wife would have killed me during the crash. The November turning point proved correct. Now we head into some very interesting times with Directional Changes ahead. The bounce now is the same pattern you see in gold. It is just a trading vehicle and not a store of wealth. Thank you for that reality check.
Sam
REPLY: Yes, spousal abuse can be a major deterrent. Merrill Lynch paid me to teach a client how to trade who had created the biggest one-day loss perhaps in trading history and wrote a check and kept trading. I got him to pay more attention, but when he was winning, he was too busy to watch. He seemed to love to lose money for that got him all geared up. It was his wife that made him stop trading.
Look, Bitcoin is NOT some store of wealth. You will lose your shirt, pants, and spouse if you buy into that. It is a trading vehicle – nothing more. Just follow Socrates. That gives at least an unbiased viewpoint. What goes up, comes down and what goes down eventually goes up. That is just the law of the market.